In May we drove up to Frye Mesa and had a picnic and hiked around. It is so beautiful up there and Kason loves being outside so it was really fun!!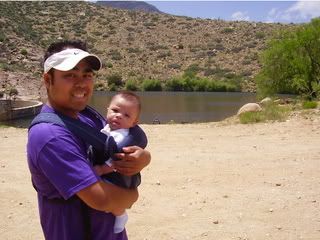 I found a HUGE scorpion ON THE DIAPER BAG!!! I panicked. I hate scorpions. I took a picture to show Kameron how brave I was for killing such a big scorpion!!




Kameron found a lost baby quail while he was at work one day so ... of course he brought it home!! He lived for maybe a week but he was SO cute!! We named him "Quailey"




Kameron also got an awesome new job!! It is with Graham County Co-op and right now he works on the meter crew. It is SUCH a good job!! He gets paid very well, gets full benefits, works great hours and he really loves it. He's hoping to stay employed with them for a really long time. We love this job!! It really is a blessing!