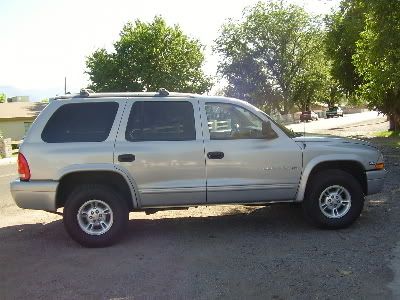 My brother came to get it Thursday. It is such a relief to know that it is sold and we're no longer responsible for it. But, we were so sad to see it go! It was the first car Kam and I bought together. We have had so many fun trips in that car. We've gone up the mountain a ton of times, 4-wheeling everywhere, AND it was the car that we brought Kason home from the hospital in. But, it was time to see it go.
We had to get rid of him so we could move. We can't have indoor dogs at the new house. I am so sad to have him gone. It's hard getting rid of a pet. But, he went to a great home. The lady is older and has another small dog. She travels all over in her luxury RV. In fact, the day after we gave him to her, he was headed on his way to Montana. I really hope he has a great life with her but, it was hard to see him go.



My dad came to visit right before Christmas for a few days. It's always so much fun to have him here. Since he lives in Colorado we really don't get to see him as much as my mom or Kam's parents. So, we really love having him visit. But, this goodbye may be for a lot longer than normal! The crazy man may be moving to Mexico. There is a possibility he will be taking a job down there. So, if all works out and he moves down there he won't be able to travel as freely as he normally does. I will be sad to have him living down there but, it's such a great opportunity that I say, "go for it!". Besides, it might be kind of fun to visit him in Mexico!!
4th Goodbye: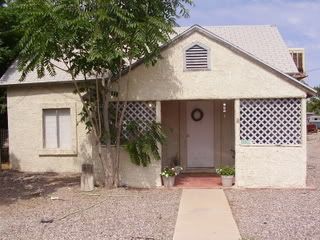 As of January 12th, we won't live at this house anymore!! We have lived here for 2 1/2 years! This house is filled with so many of our memories!
- All our families here for Thanksgiving in 2005.
- A positive pregnancy test in the bathroom.
- A couple new dogs came and went.
- Kason was brought home to this house and reached so many milestones here.
I am grateful for this house we have been able to call our "home" for the last 2 1/2 years. It has been a good home and hopefully, whoever moves in after us, will be able to enjoy it as much as we have.


It's good to move on and experience new things and go through major changes in your life but sometimes it's just so hard to say goodbye!!


Oh, here's a picture of our new house!! Isn't it so cute ... I'm SO EXCITED!!!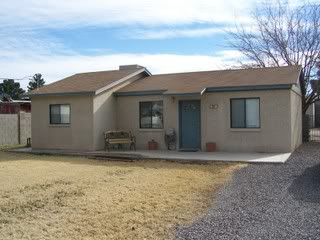 (by the way ~ the landlords are letting us move in January 12th but we don't have to start paying rent until February 1st ... AND they're not asking for a deposit!!! Can we say, "MEANT TO BE?!?!" This house has already been a HUGE blessing! I can't believe it. I am SO grateful!)