These pictures are overdue but, we got a little Beagle puppy a few weeks ago.
We named her Ginger, and she is such a sweet puppy.
We got lucky with her because she was already house-trained and she never cries at night.
Here she is when we first got her:
And this is this morning:
Kason absolutlely loves Ginger. He is always asking to play with her.
I think they would play together all day if we let them!
They were having a blast playing this morning! It is so funny to watch them together.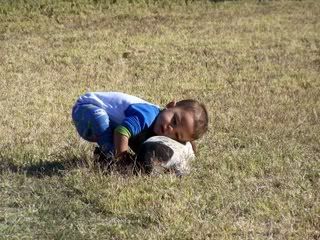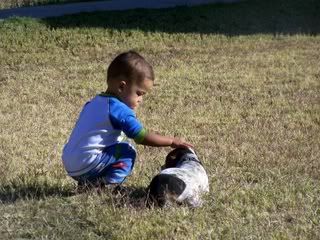 We went to the Harvest Festival in Safford this morning. Ronald McDonald was there and Kason thought he was pretty cool. He wanted to go say hi, so we went over there and when Ronald said hi to Kason, Kason just stood there. We had fun looking at all the booths and eating some yummy food!
Then, this afternoon we went and got some pumpkins. A family in our ward (Gordon & Lisa Thatcher & Family) told anyone they could come and pick pumpkins from their pumpkin patch. It was nice! We didn't have to worry about it being busy, there were plenty to choose from and best of all they were free!! Kason had fun walking through the patch picking out his pumpkin.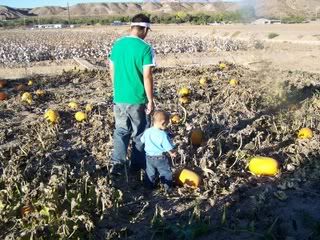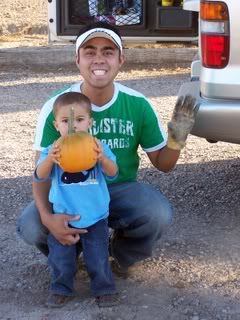 (With Kason's help of course!)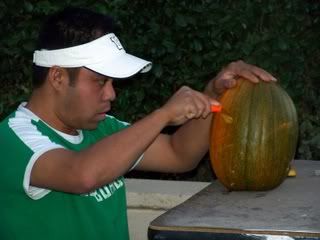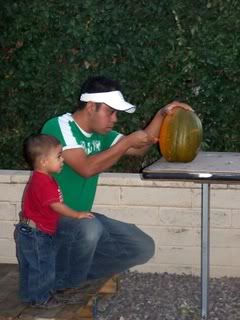 The finished product!
I will have to post pictures of the rest of the pumpkins once they all get carved!
Finally - this weekend Kameron's dad has been up here hunting with Matt. And today they got a deer! Kason thought it was pretty cool and he kept trying to pet it.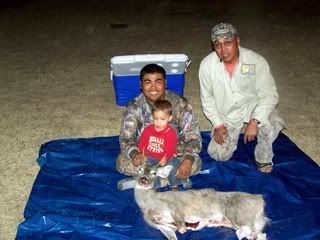 It was a busy day but we had lots of fun! Needless to say, I think we'll all sleep good tonight!