1 banana, sliced
1/4 c. flour
1/2 c. sugar
2 c. water
1/3 c. honey
1 tsp. vanilla
1 tsp. cinnamon
dash of salt & pepper
Combine in pot and stir.
Do not heat on oven.
Serve pieces of banana to family members.


Recipe from: Kason's Kitchen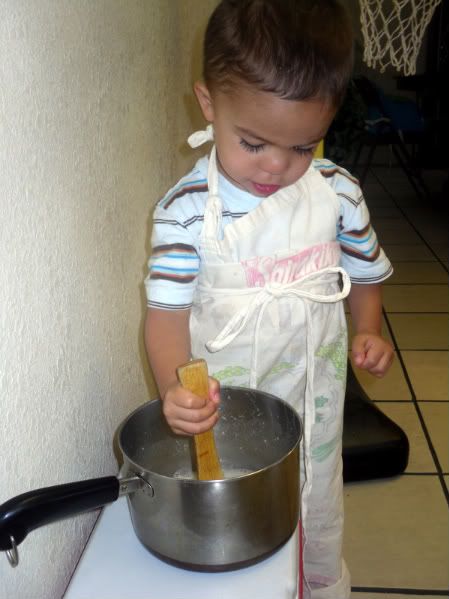 The chef himself!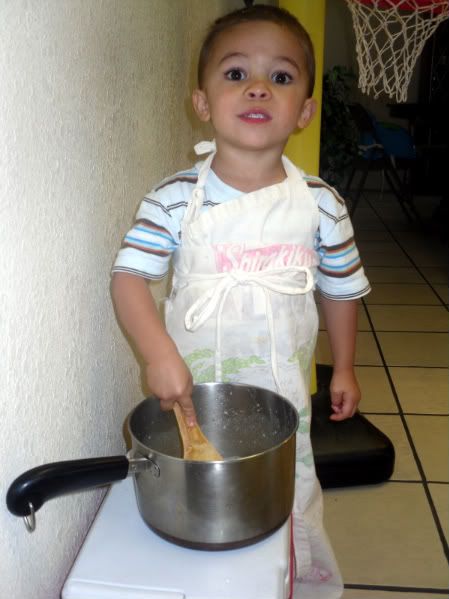 Doesn't it look delicious?!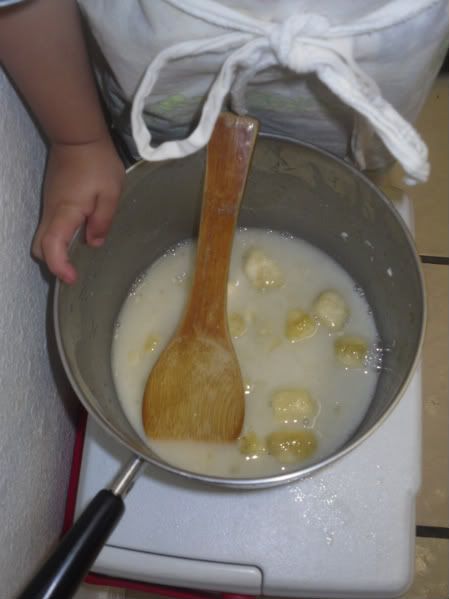 Kason decided he needed to cook dinner while daddy was making some. So, he would walk around the kitchen demanding ingredients from me ...

"Um ... I need SUGAR!"
"I need 1 water!"

And at the end we got a questionably delicious soup - made by Kason! He's quite the chef ya know!