A couple weekends ago we went to Mesa for a couple days to go to a wedding reception and go to the temple.

It also happened to be the weekend after my birthday and the weekend of mother's day. So, I told Kameron that's all I wanted was a fun, relaxing weekend together.
We got a resort (off of priceline of course) and it was SO relaxing. There was hardly anybody there and it was so quiet and the grounds were beautiful. I wish I had taken pictures of them. There were fountains everywhere and lots of flowers. It was so nice!!
I didn't take many pictures but, these are the ones I did take...
this is Kason at the wedding reception. He loved running around with all the other kids there. And he really really wanted to jump in this fountain and go swimming!!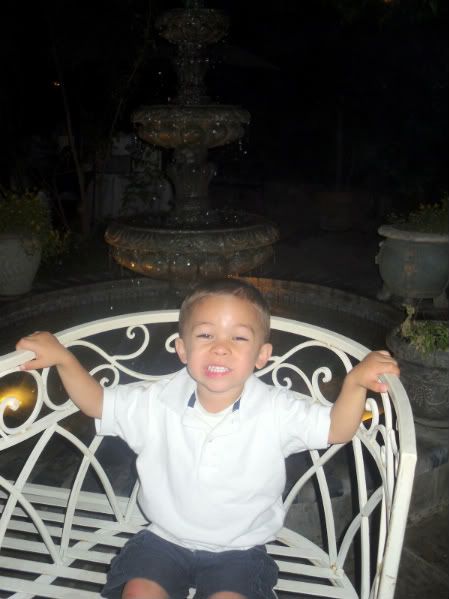 The reception was for Charlotte Hill, now Fairbanks. And my brother, Jeremy, took the pictures for the wedding!!! As soon as he's done with them, I'll have to post some. :D

Saturday morning Matt watched Kason for us so we could go to the temple together and then when we got back we swam and swam and swam! The weather was SO nice and the pool felt great!!!

Here is Kason relaxing ... I love these pictures!!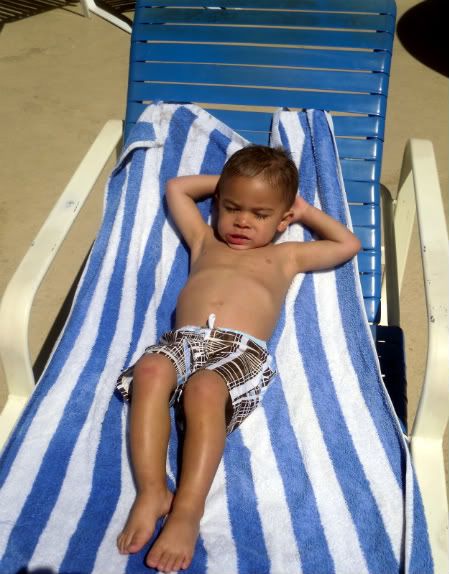 It was a GREAT weekend! We had a lot of fun and I'm glad I got to celebrate my birthday and mother's day with the two most important people in my life!! :D