On June 18th, we took a road trip to Tucson to pick up someone from the airport!
Elder Haban!!
We were SO excited! Kason had been talking about him for a couple weeks beforehand and I was excited to see them together after two years (Kason was 4 months when Dan left!). Kameron was lucky enough to be sent home from work (for various reasons) so he got to go with us!

We were actually shopping and eating lunch before (whoops) so, we were a little late to the airport and missed him coming out of the gate so, I pulled most of these pictures off my in-laws camera. But, it's so fun to have him home. Kason absolutely ADORES his Uncle Daniel! I think Matt might have some competition in the "favorite Haban Uncle" category! He asks for him ALL day!

Anyways - the part you're all here for - pictures!


First look!
Brother's reunited
(okay, I just have to say - I LOVE the guy in the cowboy hat in the picture. He seems so intrigued with what they're doing!)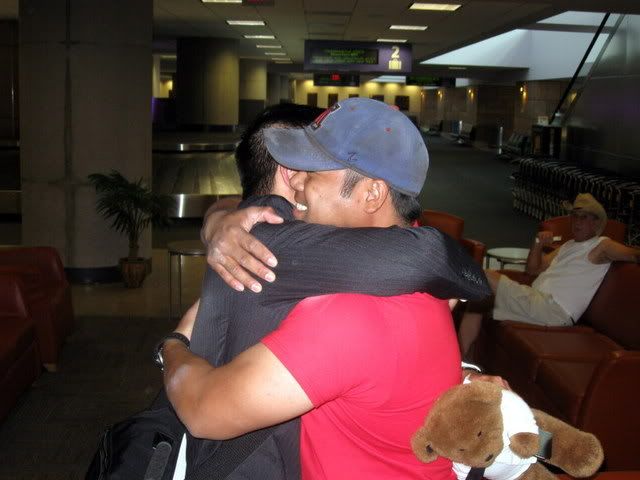 Family: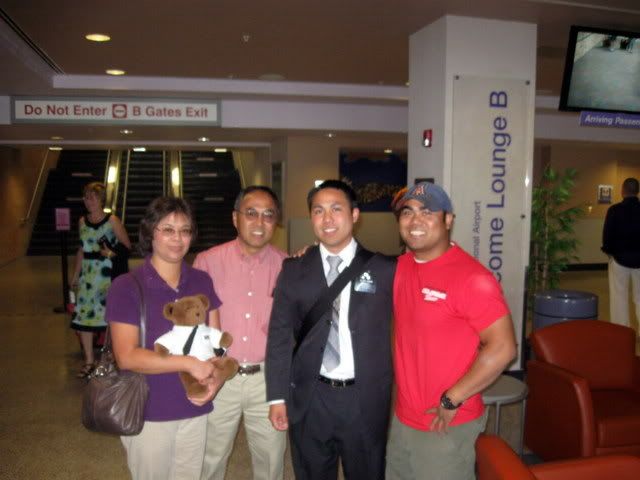 Seeing Uncle Daniel for the first time in 2 years!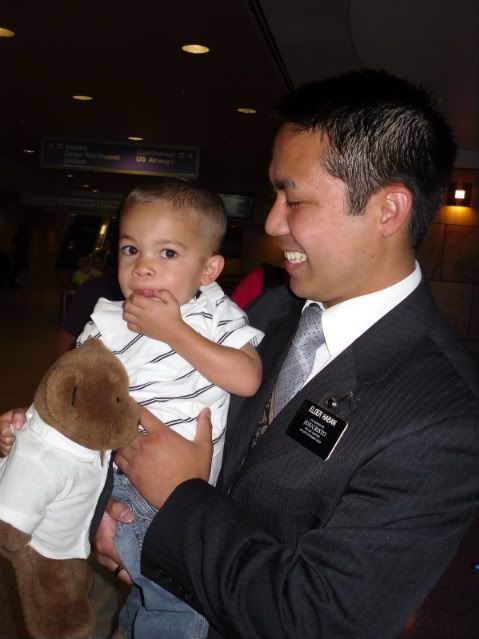 Kason absolutely LOVES this bear! Daniel got it from some members up in Oregon for Kason! And he just LOVES it!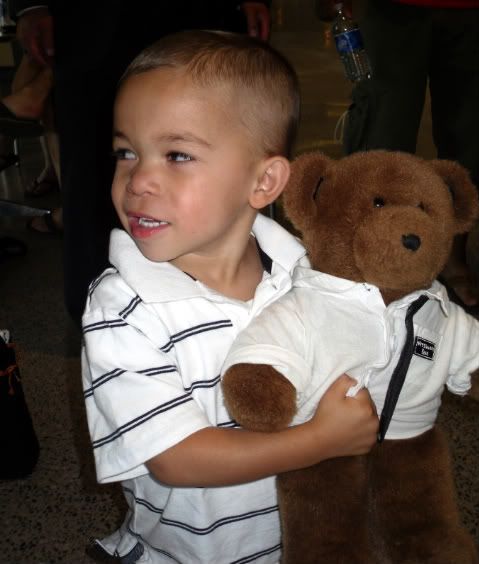 Hangin' out with Dan! I thought it would take awhile for him to get used to Daniel but, after about 5 minutes - he's been attached to him ever since!!
Daniel served an awesome mission and we're so proud of him! But, it's nice to have him home!!