Monday after the beach, we headed to see the San Diego temple. I forgot how GORGEOUS that temple is. I mean, they are all beautiful, but this one just takes my breath away! There was such a peaceful feeling on the grounds of the temple. Even though it's right next to the freeway, it was so quiet. I loved walking the grounds with Kameron & Kason and admiring all the beautiful flowers and the incredible building.

Everytime I visit the temple, or even the temple grounds, it makes me so grateful that I am a member of, The Church of Jesus Christ of Latter-Day Saints. I am grateful for the knowledge we have and especially for the wonderful blessing of having Eternal Families.

I also love being able to teach Kason about temples; that we are able to be an eternal family because of the temple. He gets so excited when we talk about temples. His eyes light up and he starts talking about "Jesus' House".

What an amazing gospel we are a part of!!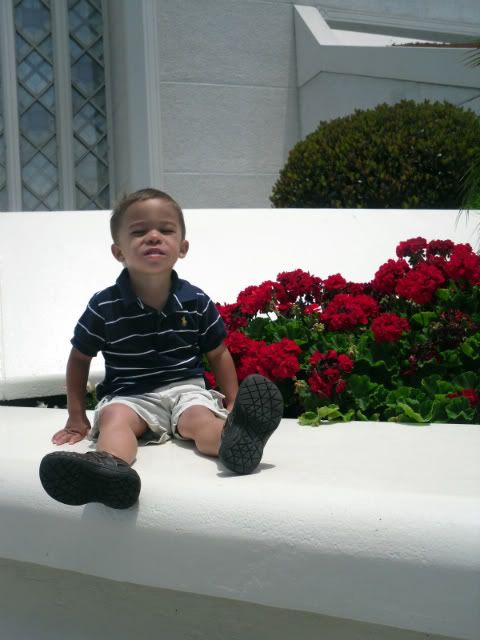 Getting down to smell the flowers:
WE LOVE TO SEE THE TEMPLE!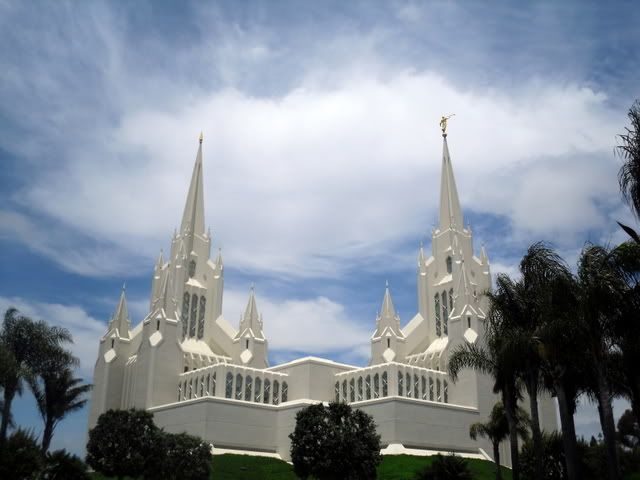 ********
After the temple we headed home. It was such an amazing trip. I was very glad we were able to go! I LOVED going on a road trip with my two boys - we got to spend lots of time together! Kameron was a TROOPER when it came to driving! And Kason was better than I could have even imagined! He is such an awesome traveler! I love my boys and I am glad we got to have this time together and just get away from everything!!
These are Kason's three favorite pass-times in the car:
Coloring:
(with Color Wonder - AMAZING stuff. Every toddler should have some!)