We had Thanksgiving at our home this year.
Kameron's parents and brother, Matt, were here.
My mom and brother Jeremy were here.
My dad was able to be here from Colorado.
(we missed Daniel who is serving his mission and my brother Jesse who is a Police Officer and had to work)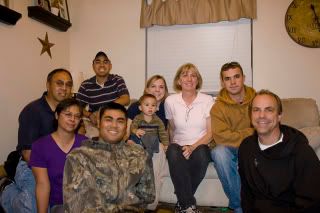 But, we enjoyed having the rest of the family here. We had a fun filled weekend and, as always, I enjoyed spending time with family! Things have been stressful around here lately so it was nice to just relax and enjoy the time we had together.
We checked out the ads and planned out our Black Friday shopping trips: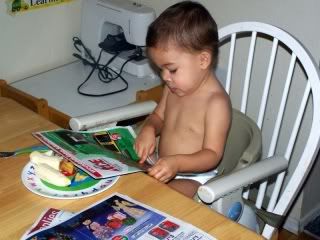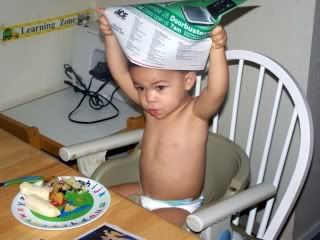 We ate delicious food: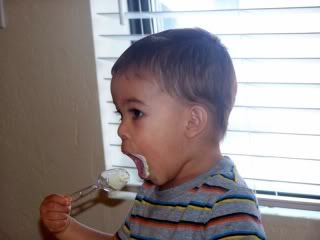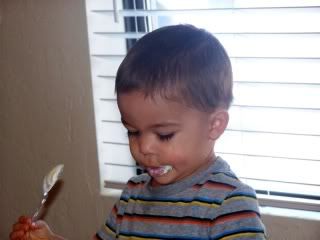 Kason eating spoonfuls of ranch. yum.
I got to Walmart about 4:15 Friday morning and that place was INSANE. The parking lot was already more than half full and when I walked into the store the isles were lined with people. I headed back to the electronics department to stake out my spot. The electronics department must have been packed full with 90% of the people in the store. I was there to get a camera so, I found out where they were and just stood there and waited. My dad met me there at about 4:45 so he could get a toy for Kason. The MINUTE the clock turned 5am everybody went crazy - grabbing for stuff. I grabbed for my camera and went to get the other things I wanted in the electronics department. After seeing all the people there I decided it wasn't worth it to fight for the other things I wanted. I found my dad, got a few toys and we headed out. I was so excited that I got the camera I wanted (it was on sale for $70!!!)

Then, we headed to Home Depot to get a Christmas Tree!! We got a 7.5 foot tree - normally $200 - for $50!! I was super excited! It barely fits in our house but, I LOVE it!! The second picture is Kason sitting in front of it.

We hung out with family: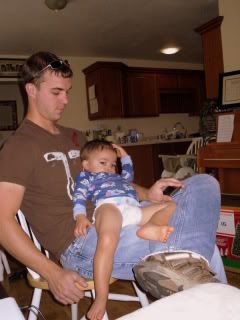 Kason with Uncle Jeremy.
We went to the Phoenix Zoo for ZooLights: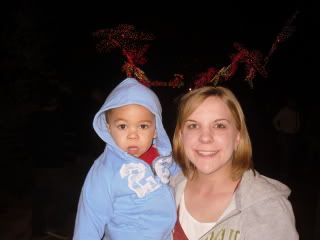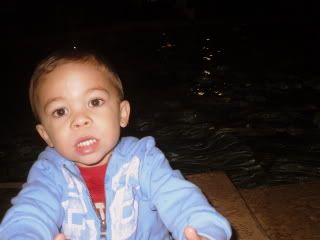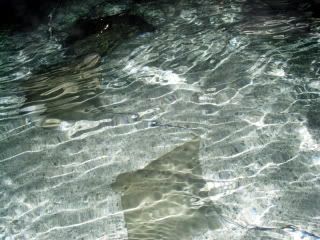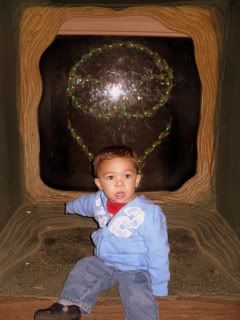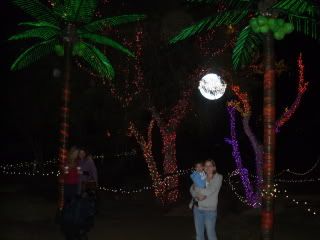 On Friday afternoon we headed to Mesa. Unfortunately Kameron couldn't go because he had to work. We missed him so bad but, it was fun to spend time with my dad and brother. Friday night we went to the Phoenix Zoo to see the ZooLights!

We got to go to the StingRay exhibit and pet the StingRay's!! It was so neat!

We went to the car show: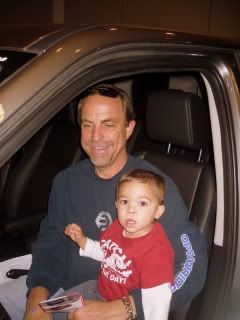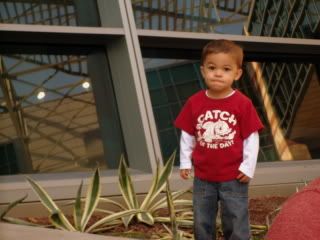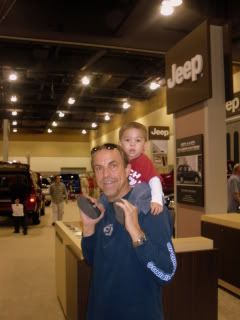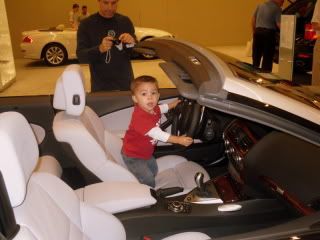 For as long as I can remember my dad and brothers go to the car show in downtown Phoenix, every year at Thanksgiving! It's fun to look at all the cars.

Could you imagine driving around in some of these cars?!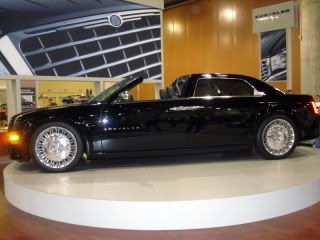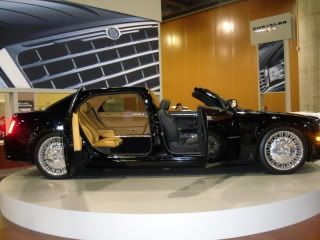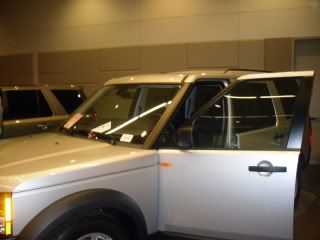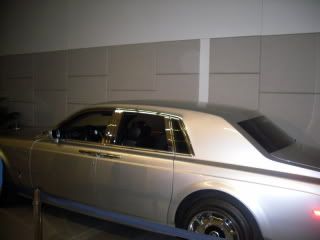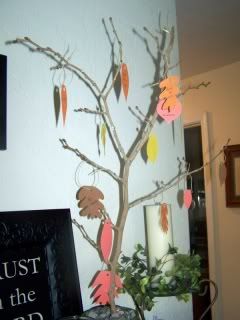 This is our "Thankful Tree" we made one night for FHE. It's always nice to stop and think about all the blessings we have instead of focusing on our hardships.

Hope you all had a GREAT Thanksgiving Weekend!!