I know we have been home from Utah for a week now but, I'm just now getting around to writing about it!!! It was LOTS of fun! So, enjoy :o)
getting packed and ready to go!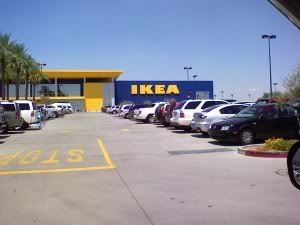 We went to IKEA in Tempe ... that place is seriously heaven on earth. It was amazing! We spent 2 hours there and had so much fun!! We got lots of things for hardly any money. We've decided we're going to decorate our whole house in IKEA stuff. Amazing.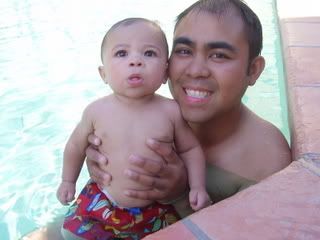 We got to go swimming at the hotel in Mesa. Yay! Kason just loves it. He would swim all day if we let him!
Kason watching mom get ready ... or discovering a cute little baby in mirror.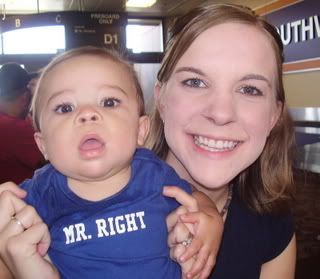 Getting ready to board the plane!!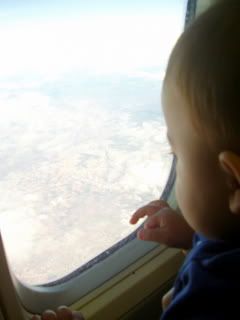 Looking out the window! Kason did really good on the plane for the first half. He played and looked out the window and was happy. And then he got tired so, he screamed until he finally fell asleep 10 minutes before we landed so, then I just had to wake him up when we were getting of the plane. Poor kid.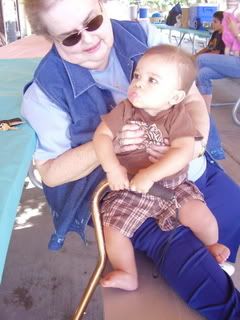 Meeting Great-Grandma Davies for the first time!! He was more fascinated with her cane then actually meeting her.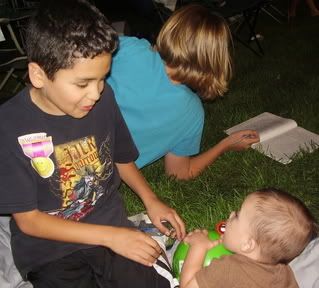 Kason and cousin Austin playing at the reunion.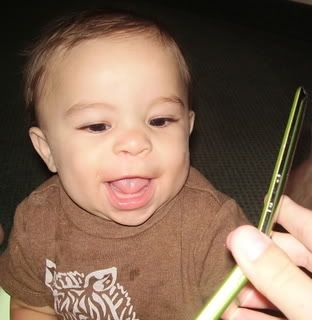 This is the cutest picture ever. When we got back to the hotel after the reunion I called Kameron and put it on speaker phone so Kason could hear. He got the biggest smile on his face! He was SO happy to hear his daddy's voice!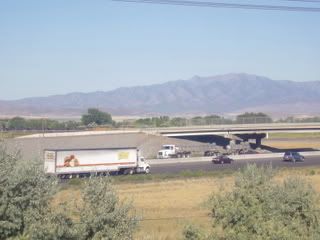 This was the view from our room. Right on the freeway with a train track on the other side ... needless to say - neither of us slept very well that night.
So, for some reason in our hotel we got the handicapped room. This was our stupid shower. It was horrible. After I was done taking a shower the whole bathroom floor was flooded!! My dad had a normal bathroom in his room. Weird.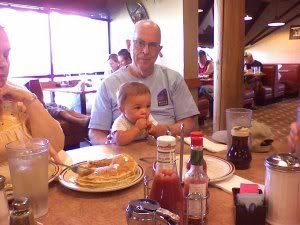 Breakfast with Great Grandpa! Yum.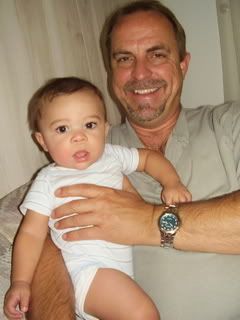 The flight home ... he slept the entire time. It was wonderful. He was worn out. I have a few more pictures I'll post later. But, all in all it was a good trip and I'm glad we were able to go. It was good to see family and let them see Kason.