On April 4th we headed to Tucson for a Lupus Foundation Walk!
It was a 5K walk around Reid Park. My dad flew down from Denver and my mom and Jeremy came down from Payson.

I was told that the most creative teams would win a prize. And our team name was Haban Ohana (Ohana means family in Hawaiian) so, we got all dressed up and when we got there I didn't see anybody else wearing anything so I figured we had the win in the bag. Well, was I ever wrong! Some team who had hardly dressed up won! I think it was rigged ;o)

But, the walk was a lot of fun. It was a big deal. I was suprised at how many people were there. We got free eegee's and blue bell ice cream afterwards. YUM!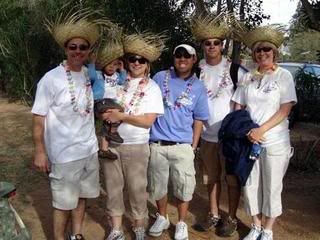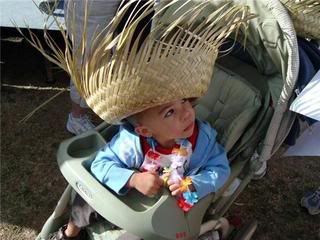 Then the rest of the weekend we didn't do too much. We had gotten a hotel so we could spend the weekend with my dad. Saturday we went out to eat at Rubio's and it was my first time ... it was SO yummy!! And then we went back to the hotel and went swimming - even though it was freezing!
That night we ate at Macaroni Grill and they are lucky I know how good their food is because if that had been my first time there - I wouldn't be going back!!!

Then Sunday we just hung out at the hotel and then came home in time to watch the 2nd session of conference.

It was a really fun weekend and I'm glad that we were able to support the Lupus Foundation!! I think we might try to make it a annual tradition! :o)