Kason's 4th month has been busy busy busy!! Lots of milestones and things going on.

Uncle Dan left on his mission to Portland, Oregon (Spanish Speaking) and while we were there for his farewell, Kason discovered how entertaining newspaper can be!!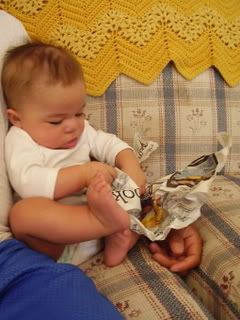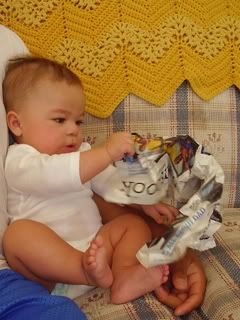 We also started solids!! He loves 'em! So far he's only had oatmeal and rice cereal but, he will eat a full bowl for breakfast and lunch! It is a mess but, lots and lots of fun!

before ...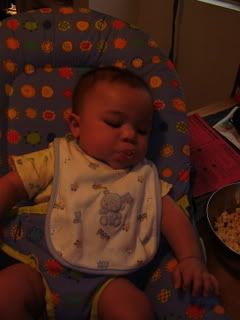 during ...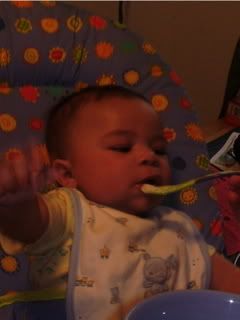 At his 4 month check up he weighed 14 lbs. 3 oz. and was 24 1/2 inches. Even though he's growing ... he still in newborn and 0-3 month clothes!! Everything else is just HUGE!

Here's some fun pictures from his 4th month ...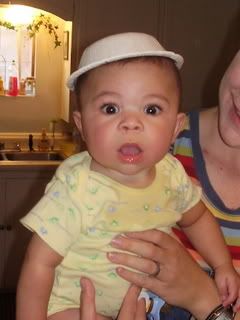 GATORADE ... is it in you?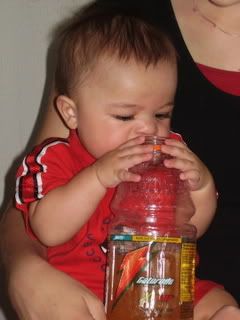 Kason vs. Food ... you decide who won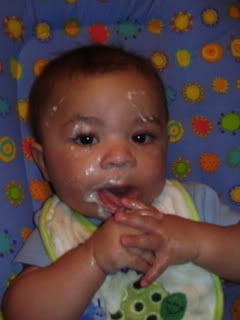 Is that ME?