Kameron turned 27! What old man! We had a good day. Kason gave us a run for our money and was SO cranky all day. He's been teething bad lately so, I think that was the culprit. Here's Kameron's birthday!!

The cake: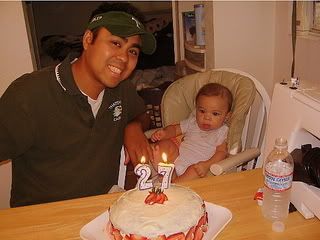 Cake please?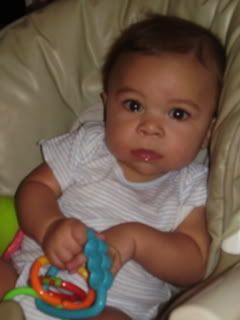 Kason had his first taste of food other than rice and oatmeal cereal. SWEET POTATOES! He loved them. In fact he ate a whole jar his first time!! Here's his first taste ...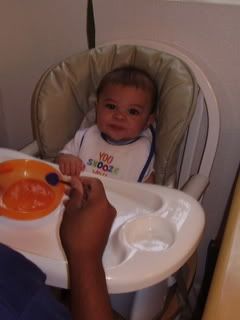 YUM!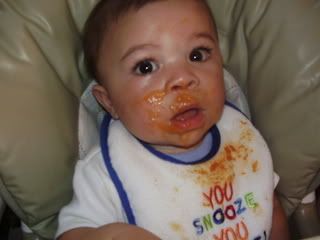 Working on the computer the other day, I was holding Kason and next thing I knew ... he was dreaming! He must have been super tired!!

... sweet dreams ...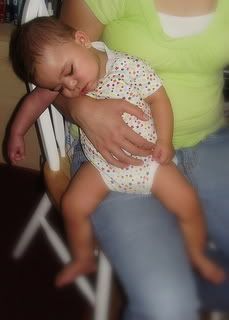 The most recent Arizona Hurricane happened in our house! This boy really knows how to make a mess!! I'm so suprised at how something so small and sweet can make such a BIG mess!!

Hurricane Kason