These are just because I love my son so much and I'm so proud of him!! He is 7 months tomorrow ... I cannot believe where the time has gone.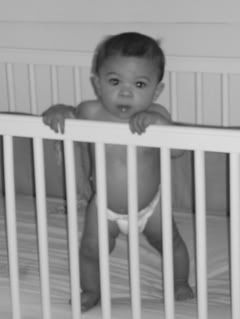 Here's some accomplishments of our boy:

P
ulls himself up (and gets back down!)
H
as a tooth cutting through on the bottom
(finally!)
and another getting ready!
E
ats solids like a pro and is starting to learn how to self feed ... he especially loves bananas, apples, squash, corn & gerber fruit puffs!
S
its perfectly by himself
T
alks ALL the time! (mama, dada, baba) so cute!
T
akes a few steps while holding on to furniture