Last week Kason and I went to Home Depot and picked out some flowers to plant in the pots in front of our house. When we got home he decided to help ...
He collected rocks: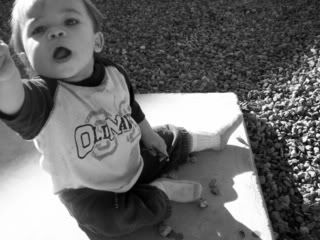 Cleared out all the leaves: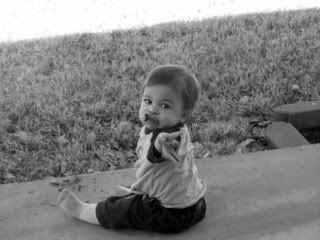 And, even taste tested the soil:
He was such a huge help!!
You may think I'm a horrible mom for letting my child eat leaves and dirt but, in the book
"Glimpses: Into the heart of Majorie Pay Hinckley"
She says:
"Give [your children] time to explore & learn about the feel of grass and the wiggliness of worms."
So, I was just heeding Sister Hinckley's advice.
And he loved every minute of it.