It was really windy for a couple days last week so, when my mom was here she bought Kason a kite. So, on Saturday, we went to the park to fly a kite!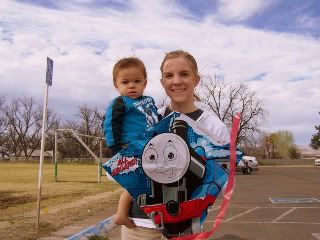 (I think it's funny that he picked a Thomas the Train kite - we've never even see that movie before!)

I don't think he really got the idea of flying a kite - he was really interested in all the birthday parties going on.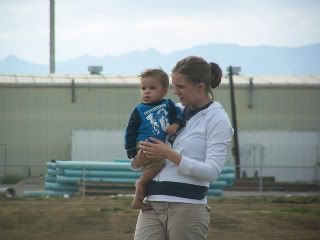 Plus, it was a $1.00 kite - and it seriously never got much higher than this ... or maybe I just don't know how to fly a kite!!!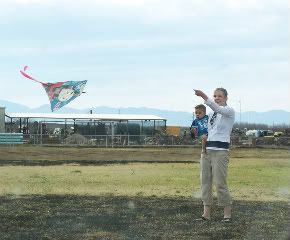 But all in all - we had lots of fun.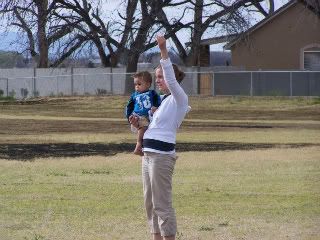 Awhile back I had gotten some bubbles from somewhere and I thought Kason would love them He thought they were so fascinating! We play with them every once in while and he is starting to get the idea that he can pop them!!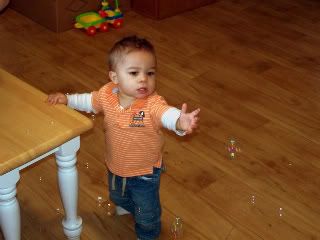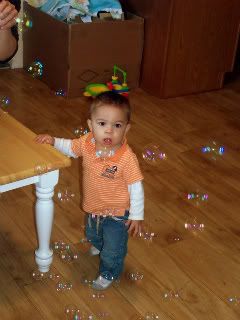 And the cuteness of our little boy ...
It's moments like this that I wouldn't trade for anything. Seeing my husband and son just spend time together. I LOVE it!!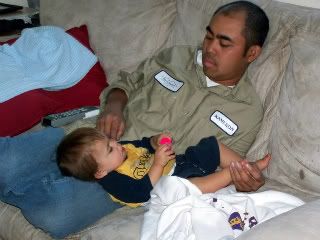 Raiding the fridge: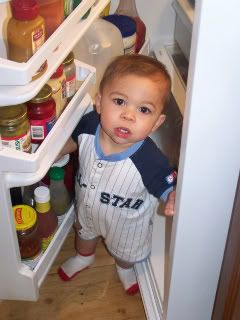 And I just think his face is so cute in this picture!!! He is such a goofy boy.