This is a few days late but, I still want to do a Father's Day post and I'm actually going to steal this cute idea from Heidi ...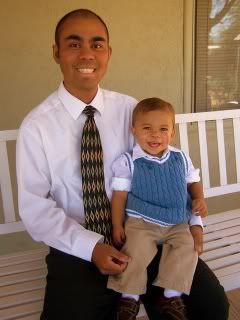 1. Kameron was born July 8, 1980
2. He was born in Honolulu, Hawaii
3. He has lived in Hawaii, Japan, California, & Arizona
4. He graduated high school from Buena High School in Sierra Vista
5. He served his mission in Phnom Penh, Cambodia
6. He loves sports. He loves playing them, watching them, and learning about them ... anything but NASCAR and hockey.
7. ESPN and Food Network are his favorite TV channels.
8. He loves to be outdoors!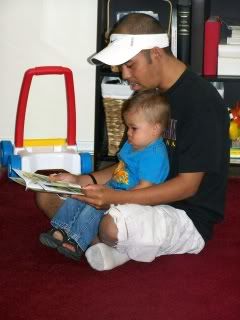 9. He has more clothes than I do. Seriously. And I have a lot of clothes. He still has clothes that he got before his mission, he still wears them too.
10. He has more shoes than me too.
11. He loves soda - his favorite is Sierra Mist.
12. He speaks fluent Cambodian - I think it's sexy.
13. He loves to take naps.
14. He loves to cook & he's awesome at it.
15. He has always held leadership positions in the church; Seminary President, AP & District Leader on his mission, Elder's Quorum President & YM Presidency - I think this is sexy too.
16. His favorite food is Teriyaki Chicken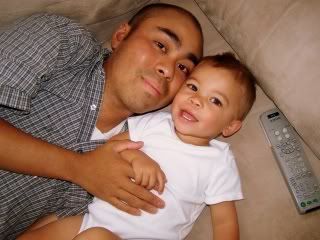 17. In high school he was the official school DJ
18. He loves hanging out with Kason - they're best buds.
19. He hates earthworms - they actually freak him out.
20. He can't eat watermelon because of #19.
21. He loves hip-hop music and he teaches Kason how to dance hip-hop
22. On his mission he had a pet monkey named, Cocoa.
23. He used to play the clarinet.
24. He thinks he can sing better than me, he really can't.
25. He is the best husband and dad in the world!!!