Ya, I'm that far behind on my blogging. Sorry. But I guess it's better late than never!
*
For the 4th of July we got to stay in Thatcher. We made some homemade rootbeer and BBQ'ed. Kason was pretty intrigued by the dry ice and bubbles from the rootbeer. We had a fun day just relaxing around the house spending time together.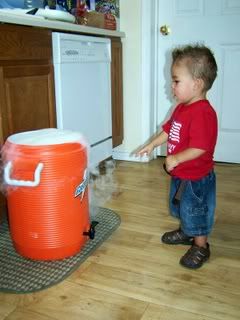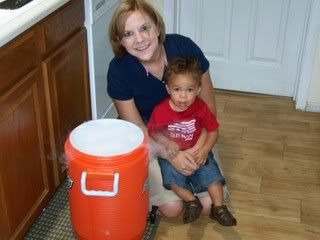 Kason watching 'Monsters Inc.'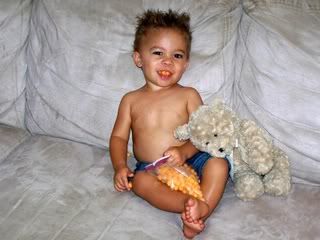 Here we are at the fireworks - Kason loved them. He sat stilled the whole time and was a great spectator by saying, "Ooooo" and "Ahhhh" at all the right times. It was a stormy monsoon night so we were afraid we were going to be caught in a down pour of rain but, it didn't start raining until AFTER we left!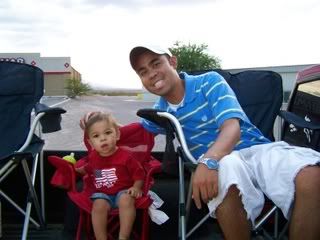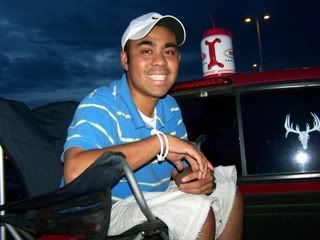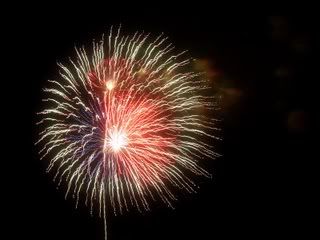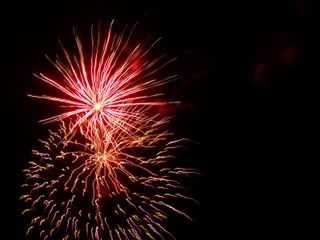 ~a little belated~