After 9 months of living in this house I FINALLY feel like we are getting settled in.
Right after we moved in Kameron got sick so our life kind of got overtaken by that.
Then with Kameron being home I just didn't take time to finish getting everything put together, I just focused on us spending time together.
Well, when
TipJunkie
did her
Top 10 Favorite Things in my House
I figured it was a perfect way to
#1)clean up my house so I could take the pictures
#2)get a few last things up
#3)show off my house


So here it is! My Talk to me Tuesday!
The Top 10 Fav Things about MI CASA!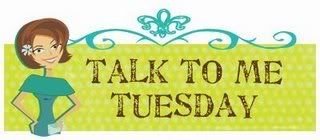 1. The Front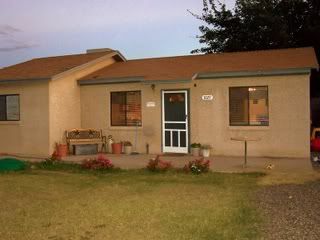 I just think it's so cute! And we actually have grass. I love it.
2. My Living Room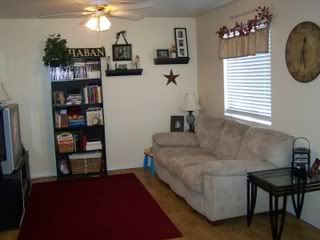 I love how everything goes together.
I love these shelves: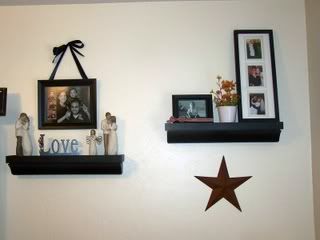 And, our tv stand (that I totally refurbished ... it still needs some work) ... I'm working on something more for above the tv. And that lamp ... I got it for 50% off - isn't that awesome?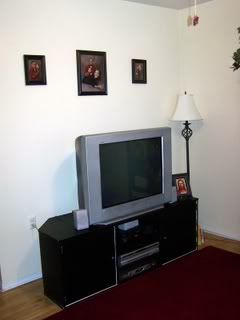 3. My Kitchen Table
My mom bought this for us when we got married and I love it.
4. My Piano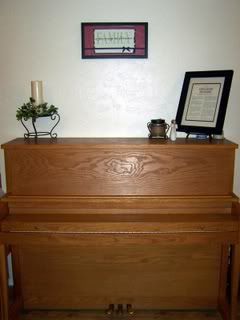 What would I do without my piano?! We got an great deal on it about a year after we were married and I've been so happy with it ever since!
Despite the abnormal amount of dirty clothes that come out of this room, I love it. I think it turned out really cute. I just need to find a big letter 'K' for that shelf ... anybody know where I can find one??
I love my cabinets. I love that there is a dishwasher. I love the sink. I love having the microwave over the oven (i never thought I would like this!). I love how much storage there is. I love it!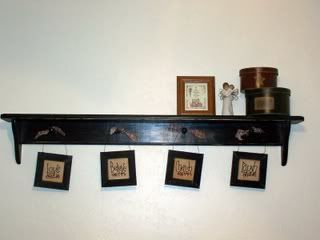 I actually just put it up. It's in our bedroom over our bed. Don't worry, it's not completely finished. The other things I'm going to put up there are in the mail.
9. My Kitchenaid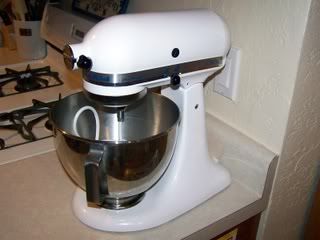 My wonderful kitchenaid. I made homemade bread, for the first time Tuesday (aren't you proud of me?!), and this made it SOOO much easier. I get excited everytime I get to use it.
10. My Grandma's things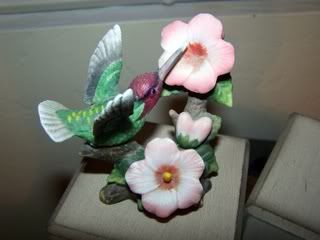 But, thankfully a few of her things were passed down to me and cherish them so much. I have a few other things that belonged to hers (her microwave, iron, couch, glass cups etc.)
But these two things really remind me of her.
She loved birds. She collected these little figures and had so many of them.
And the Baath sign hung in her guest bathroom and all the times we stayed with her I remember always loving that sign.

So, there you have it!
Our humble little abode.
I love it. It's so comfortable and homey.