I CANNOT believe that Christmas is in ONE WEEK!! Where did this holiday season go?! It seems like we were JUST preparing for Halloween!

I am really excited about Christmas this year, Kason has been so fun!
He loves to look at the "twee" and talk about "Cissmus" and "Sa-ta"
His favorite Christmas movie is
The Polar Express
. He knows that movie by heart.
He loves all the
cookies & candy
.
I love the
Christmas lights
and all the
decorations
.
I love
giving gifts
and watching people's reactions when they open their gift.
I love
Christmas music
.
I love
Christmas trees and ornaments
.
I love
wrapping paper
.
I love the
Christmas movies
.
I love the feeling of Christmas - I just love this time of year!!
I love the
TRADITIONS
!
I remember growing up we ALWAYS drove around and looked at Christmas lights - we never missed a year! Kameron and I have continued the tradition and I'm getting excited to go next week!
As a kid, I was a
peeker
, I was always trying to get a sneek peek at my gifts (what kid wasn't a peeker?!). I would even peek as a teenager, I hate suprises and gifts were no exception. But, with my old age I realize that it takes all the excitement out of Christmas morning if you know all your gifts beforehand. However, with all my years of expert peeking, I'm pretty good at guessing my gifts. This year Kameron had wrapped my gifts and put them under the tree, I picked them up, felt them for about 10 seconds and knew what two of them were. Poor Kameron.
Growing up, at my Grandma's house she had an extra room that was
OFF LIMITS
because it was
Santa's Workshop
! I don't know where my Grandma hid the gifts because everytime I would sneek in there and try to find gifts I would find NOTHING!
Each year we would get a new ornament. I definately have my favorites - like my spinning ballerina, or the mini mouse. They may make it up on my tree this year but for now I'm okay with my new Martha Stewart ornaments.
We always read the story of
Jesus' birth in Luke on Christmas Eve
. As kids we would set up the manger as the characters were introduced in the story. And of course we would leave yummy cookies and milk for Santa.
Our new
Christmas Eve Tradition
is opening our new ornament and a new pair of pajama's to wear to bed that night.
Christmas morning we were allowed to get our stockings and check them out while we waited for everyone else to wake up. I remember how exciting it was to peak into the living room and see your big
Santa
gift.
Jeremy and I always woke up way too early. Jeremy would sort the gifts into their piles. And then we would just wait for Mom and Jesse to get up. We always opened our gifts one at a time so we could see what everyone got.
Mom always made a big breakfast, usually french toast. Then the rest of the day was filled with watching movies we just got and playing with our new toys.
I love Christmas so much!
What are some of your favorite Christmas Traditions?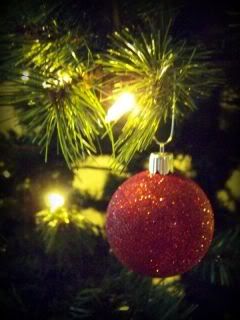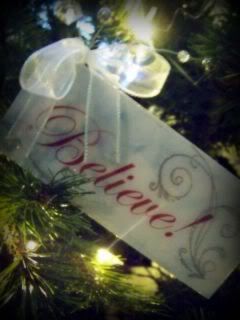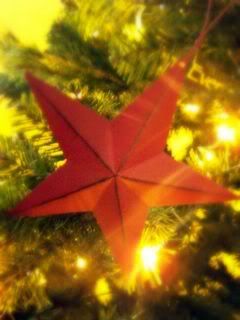 MERRY CHRISTMAS!