For New Years we headed up to Payson to spend it with my family. On the way there we stopped to look at the Temple Lights. Kason loved all the "pretty lights!" - the weather was so nice so we just walked around enjoying the cool evening.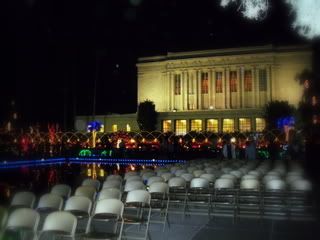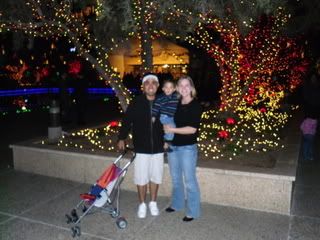 (sorry it's so blurry ... I blame the Elder that took it!! :o)
Kason got SO excited when he saw Jesus! He insisted on going inside the Visitor's Center to see him saying, "Jesus!! See!"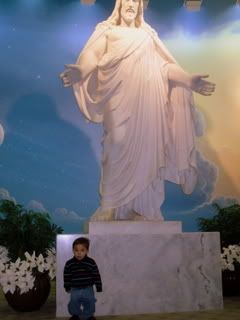 *
In Payson we took a walk to the furniture store where my brother works ...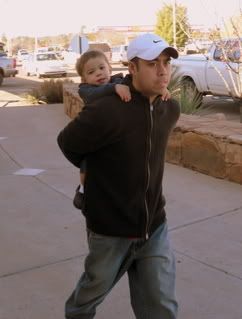 With his Papa!


We kept trying to get him to touch them but, he wasn't too sure about that idea.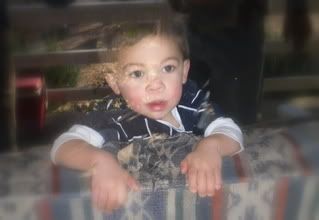 For New Year's we went to bed at 11:00 ... exciting huh? We couldn't even make it to midnight!
We left to come home New Year's day. The drive between Payson and Sierra Vista is around 4 hours so it's LONG. We broke it up going home by stopping in Casa Grande and getting some In-n-Out.