Yesterday was Kason's 2nd birthday!! I cannot believe it! The past two years have gone by way too fast!

Today, we took Kason to see his pediatrician, (who I LOVE! He was great!!).
Here's his stats:
Weight: 23 lbs (less than 5 percentile)
Length: 33 inches (between 10-25 percentile)
Head: 18.5 inches (10th percentile)
Then he got one shot and he did so awesome!! As the nurse was giving him his shot he said, "Hey! Stop!" It was pretty funny!
Here are just a few pictures from yesterday. We celebrated a little bit but, we will have his actual party this weekend sometime with our families.
Kason's Grandma & Grandpa made him a yummy Birthday Breakfast!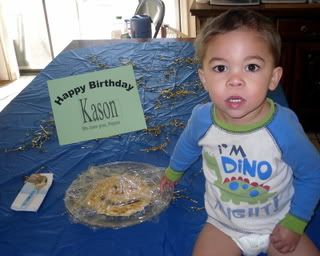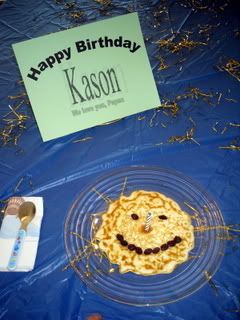 Kameron had to work last night until 9 so, we made cupcakes and sang him 'Happy Birthday' after lunch.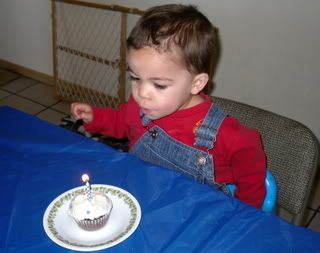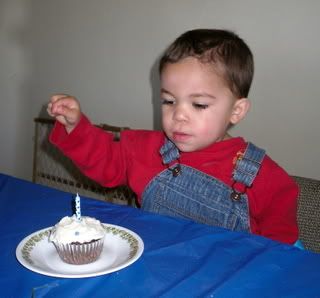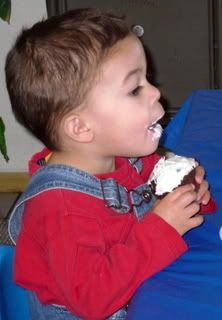 (notice him LICKING the frosting ... not eating the cupcake!!)
It was a fun day!! I just cannot belive he is TWO!!!
Here's some pics from when he was so little - I can't believe how tiny he used to be!!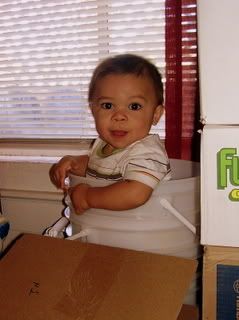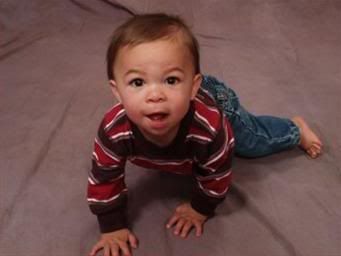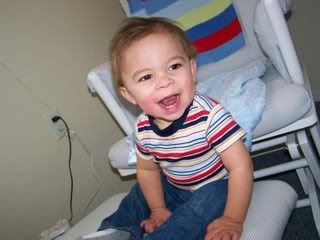 What a cute baby he was!!
I am just in shock that I have a full blown toddler!!!
Time really does go WAY too fast!!!
*~*~*~*
HAPPY BIRTHDAY, KASON!!!
WE LOVE YOU SO MUCH!