On Saturday we went to Six Flags Discovery Kingdom with the Siruno's (Dustin, Elizabeth & kiddos). It was LOTS of fun!! This park has a few big rollercoasters but, it also has TONS of stuff for the kids! They have animals, and shows and then little rides for the kids. It was a FUN day and we got lucky with PERFECT weather!! It was probably in the mid to upper 70s all day! It was beautiful! Us from AZ thought it was perfect, but everyone else kept complaining that it was hot! It made me laugh!
Six Flags has all the Looney Toon characters but, Sylvester was the only one we got a picture with. The whales name is Shouka. Kason loved them!!!
Kameron REALLY wanted to ride an elephant with Kason. While we were waiting for them to start the rides we got to see them give the elephant a bath. (stinky!) and then Kameron and Kason hopped on board. While they were riding Kason was SO excited the whole time. He kept saying, "Go faster, Horton! Go! Go!" (The elephants name wasn't really Horton. He just thinks all elephants are named that). He has been talking about riding the elephant ever since! He really loved it!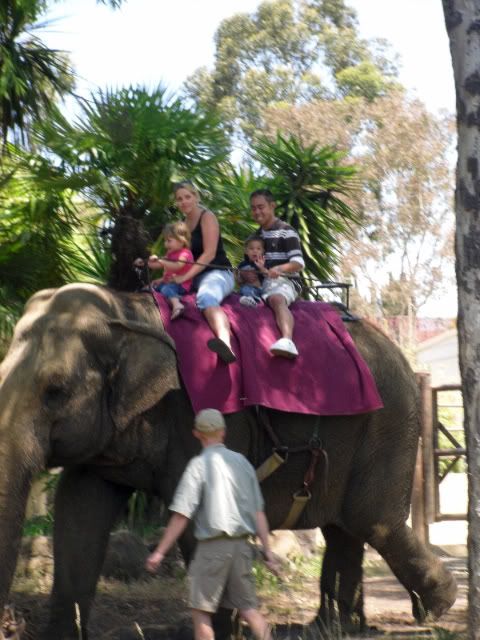 Here they are with all the elephants:
We got to watch the Dolphin and Killer Whale show. It was awesome. I was amazed that they could teach the animals to do all their tricks! Kason has been talking about this since then, too. He'll talk about the dolphins and the whales splashing in the water and he gets so excited. I think this was one of his favorite things we did!
Waiting for the show to start:
Here he is with his cousins, Riley & Ari. He ADORED these girls - especially Ari.


Cheering them on: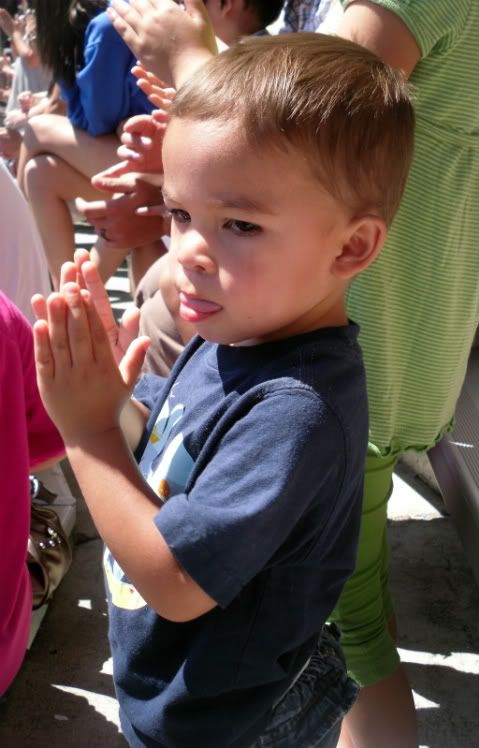 The Dolphins:
Killer Whale, Shouka: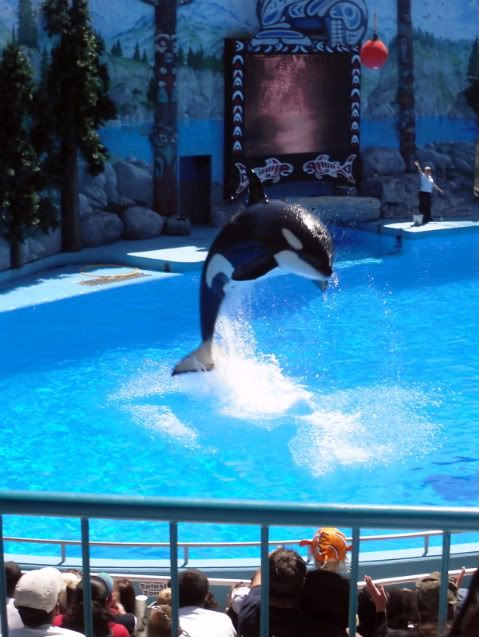 Then we saw the animals they have. It was just like a mini zoo; cougars, lions, cheetahs, giraffes, elephants. It was awesome!! And that part of the park wasn't busy AT ALL! That made it really nice!!
This picture makes me laugh - I don't know HOW that giraffe is comfortable sleeping like that! And the other one being a pillow!
We rode LOTS of rides. Kason absolutely LOVED them! He would get into them, put his hands in the air and scream. Can't wait until he's old enough to take on the big rollaercoasters!!
Kason riding the balloon ride.
Driving a BIG truck!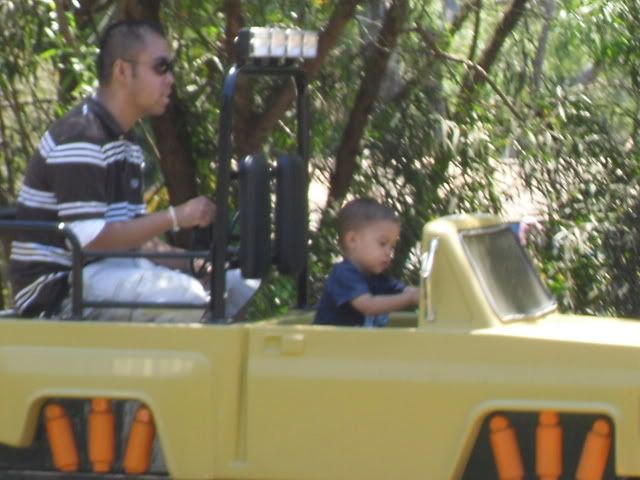 The frog hopper: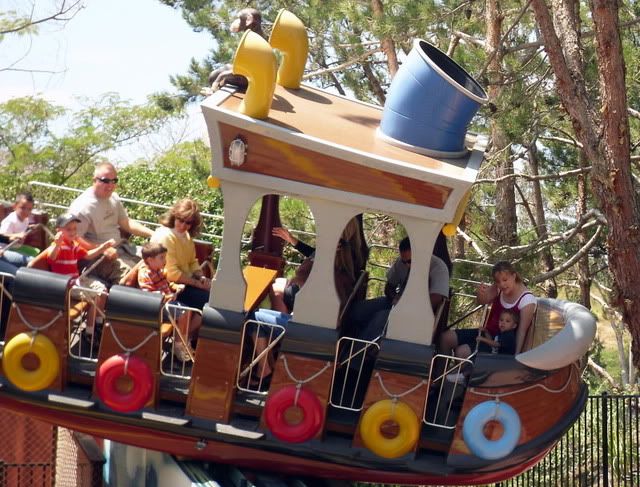 They also had Thomas Town there. Kason was in HEAVEN! He couldn't believe there was really a Thomas the Train there! He was so excited to actually ride him!!!
This picture cracks me up, he looks SO thrilled to be there.
It was really fun day and Kason did AWESOME. I thought we would have lots of meltdowns but, we didn't have any! About 4:00 he crashed in his stroller and then slept on the way home. He loved it and had such a fun day! So did we (even though my back got BURNED. It looked bad, but it's gone now and it's a tan so, it was worth it!).

********

California Part III: Family BBQ