Sunday was our last day in Northern California and the last day with all the family. We were leaving early that afternoon so we wanted to spend most of the morning with the family. Everyone got a late start though so, we didn't get to spend as much time with them as we would have liked. But, it was still good to see everyone and get to say our goodbyes.
We mostly just hung around the house and some people went swimming. I knew we wouldn't have enough time to go swimming so Kason missed out - but, he got to put his feet in with Auntie Anita.
I love this picture, Kason is checking Miss Laci out ... he's not too sure about her!! haha
Here he is with his cousins (Ari, Nick, Riley, Kason):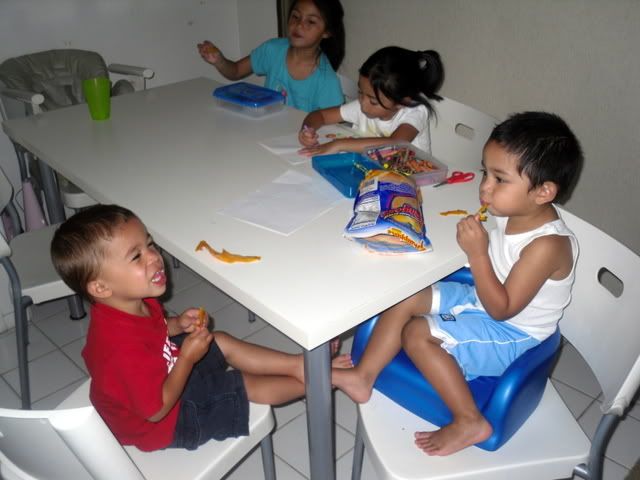 Again, I wish I had taken more pictures. But, I LOVED getting to know all of Kameron's family!
After we had everything packed up and said goodbye to everyone, we headed to San Diego!!!
********
California Part V: Mission Beach