Warning: Picture overload below!!!
The first weekend of December Kason and I flew out to Colorado to spend sometime with him and see his new house. Actually GETTING there was quite the experience!! Holy cow! I made sure we left plenty early but, there was an accident on the freeway and if anybody knows Utah traffic, you know it's HORRIBLE if there is an accident or anything going on really (I get so annoyed driving here!) So, we were seriously in standstill traffic for like an hour. FINALLY it cleared out and I BOOKED it to the airport. We got there like 20 minutes before our flight was supposed to leave. Checked our baggage and ran like crazy for the gate. Of course our gate was at the very end of the longest terminal so I am trying to carry Kason, plus all our carry on stuff. It was insane. Anyways, we got to the gate like TWO minutes after the plane has pulled away. I just wanted to cry!! So, I went to the ticket counter and they put our names on the standby list for the 2:00 flight ... our original flight was at like 9:10!!! So, we got to sit in the airport for 5 hours. Kason did relatively good considering the fact that he was stuck in an airport and mad at me that he couldn't get on any airplanes. We did get to hear them announce the birth of a baby on one of the Southwest flights - which was kind of cool!

Anyways ... so, like 1:30 rolls around and they are boarding the 2:00 flight. They call us up to the counter and tell us they have one seat but, that wouldn't work because I obviously can't send Kason on his own. So, they have two seats of people who were supposed to show up but weren't there yet. She said if they aren't here in 5 minutes, the seats are yours. So, we wait and I am praying that security is just busy and it takes them forever to get through. RIGHT before (I kid you not, like she was turning to tell me the seats were ours) the guys come running down the terminal. I was SO frustrated and Kason was getting so tired. So, I went to talk to them and they said they had a 5:30 flight, which was delayed until 6:40 and there were a few seats left on that flight. Or they had a 6:10 flight that was full. So, they put us on the waiting list (again) for the 6:40 flight and said, just be back by 5:30.
So, I had to walk away because I was so exhausted and frustrated and ready to burst into tears! Kason was so ready to be out of the airport and so was I! I got to thinking ... it's only 2:00, I can sit around until 6:10 and MAYBE get on that flight (but probably not) or I can sit around until 6:40 and probably get on that flight ... that's another 4 hours!! And by the time I would have gotten to our car, gotten anywhere, it would have been time to turn around and get back to the airport!

SO ... I decided to see what other flights were heading out to Denver in the next little bit. Delta (or maybe United?) had one leaving in like an hour, so I walked over to their terminal and was asking the guy how much a ticket would be. They were decently priced, not as cheap as Southwest, but, I just wanted to get OUT so, I told him I needed two because Kason was almost 3. So the guy started working on the tickets and he looks at me and this BLESSED old man (who I love dearly even though I will never see him again) said, "Your son, he looks like he's about 23 months. Is that right?" I stumbled over my words and was like ... well, um ... I guess, you're doing the ticket not me. So, this sweet old man only made me pay for ONE ticket and let Kason count as a lap child. I must have looked pretty frazzled and exhausted for him to do that. I just stood there and started crying saying, thank you. thank you! It was a pretty amazing gesture that I will never forget. And right as we were getting on the plane I passed him and he said, "remember: he's 23 months!" and just smiled at us.
It was just amazing.
ANYWAYS - holy cow - that was our experience GETTING to Denver! Once we finally got there and met up with my dad ... this is what all we did...
Disney on Ice:
Kason LOVED it! He thought it was SO fun! He loved all the scenes but, especially Cars and Lion King. It was fun to see him so excited about it. I thought it was amazing too. I LOVE Ice Skating though - so it was fun to watch.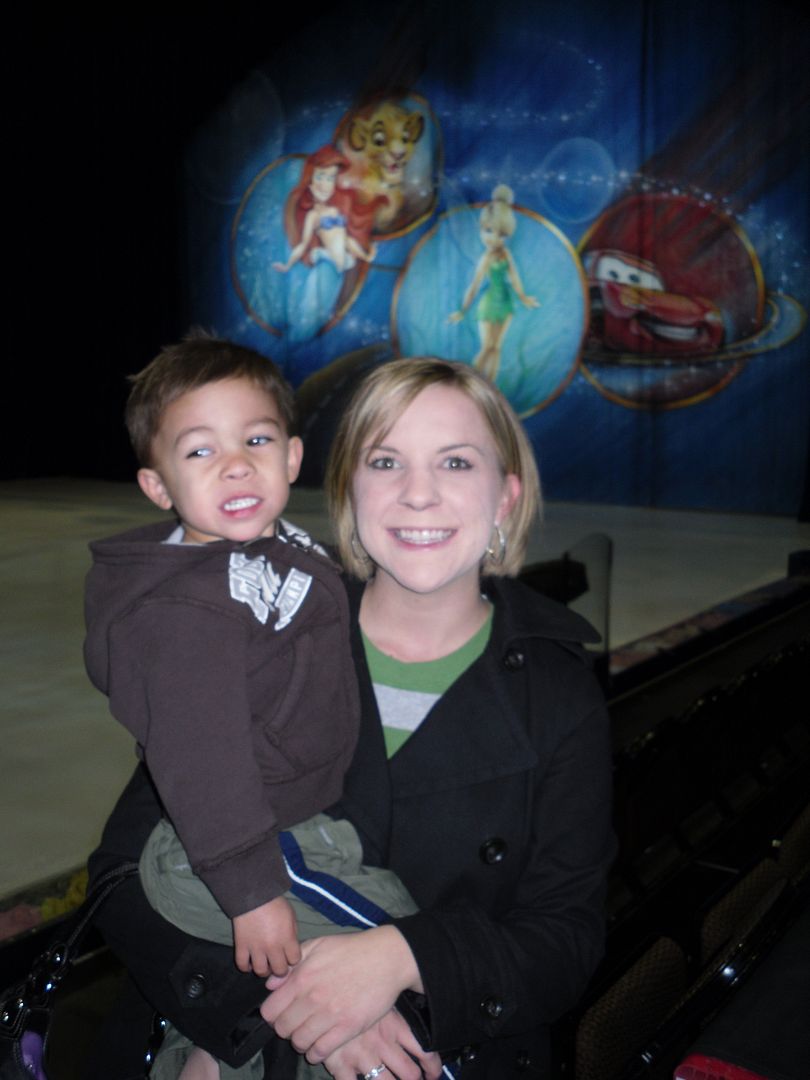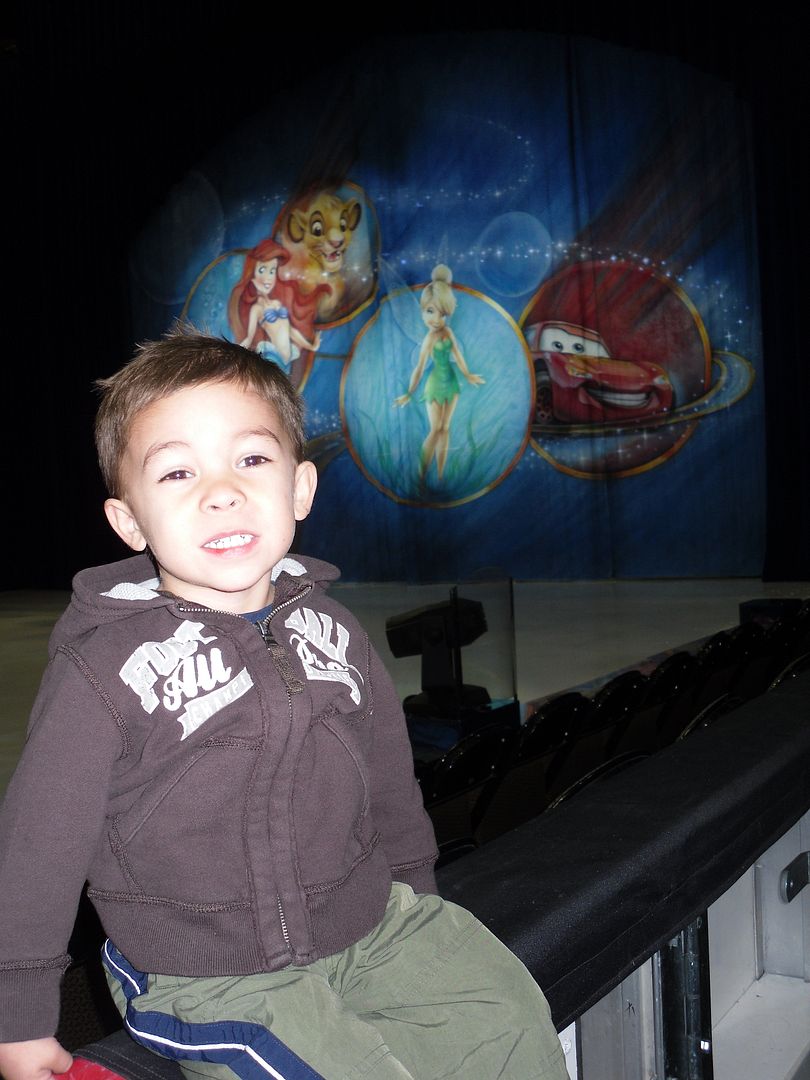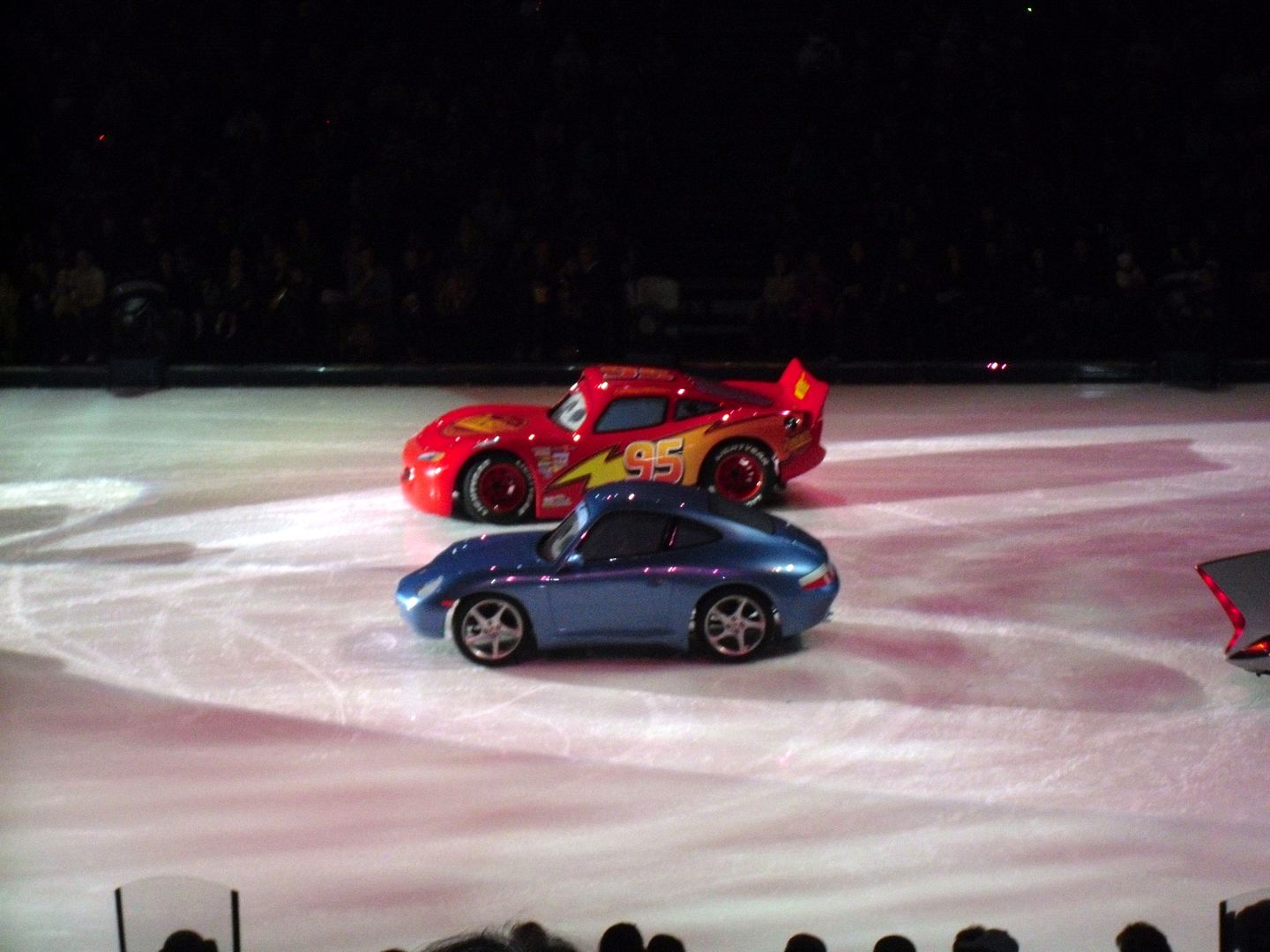 this kid was AMAZING!!!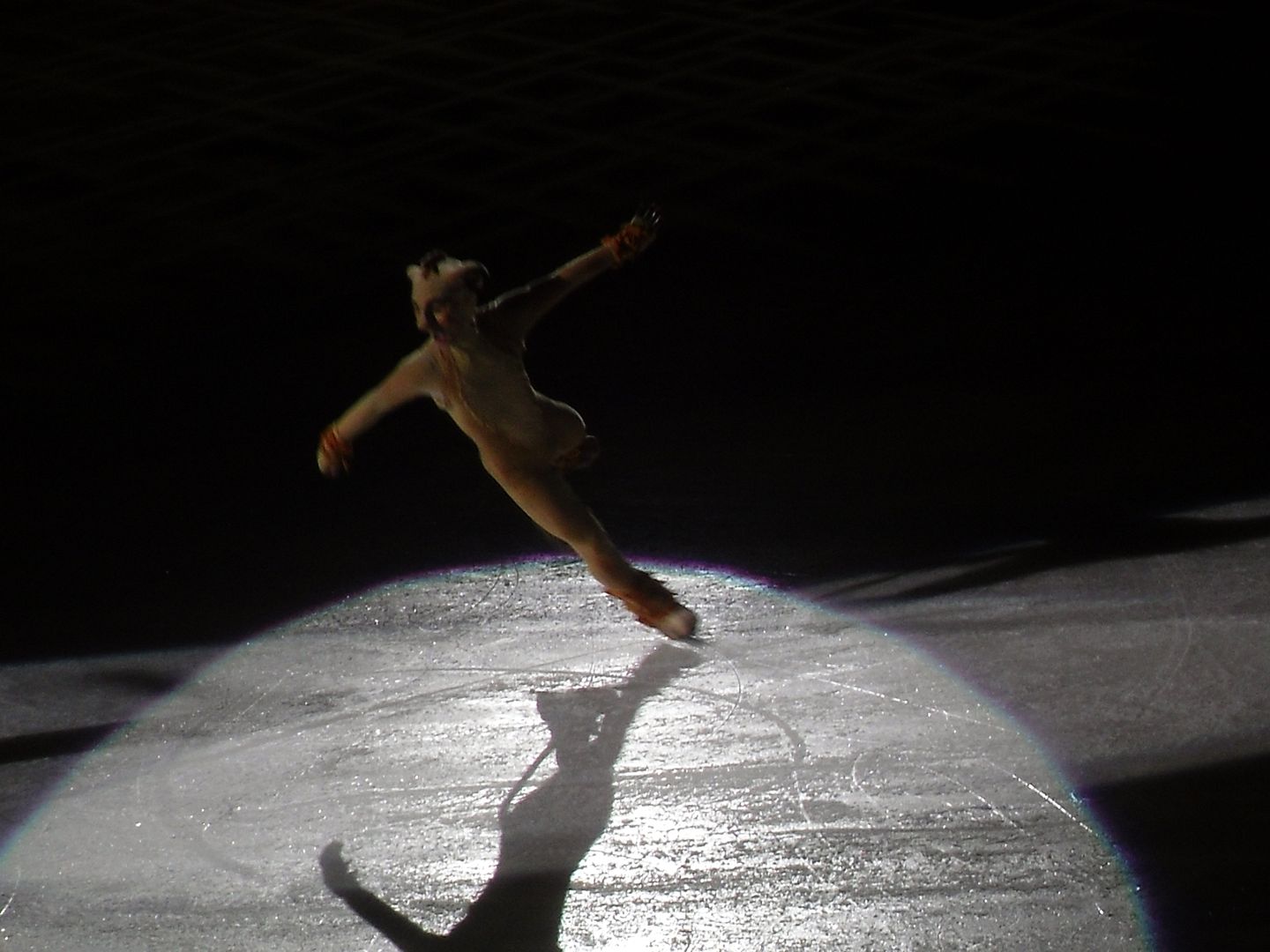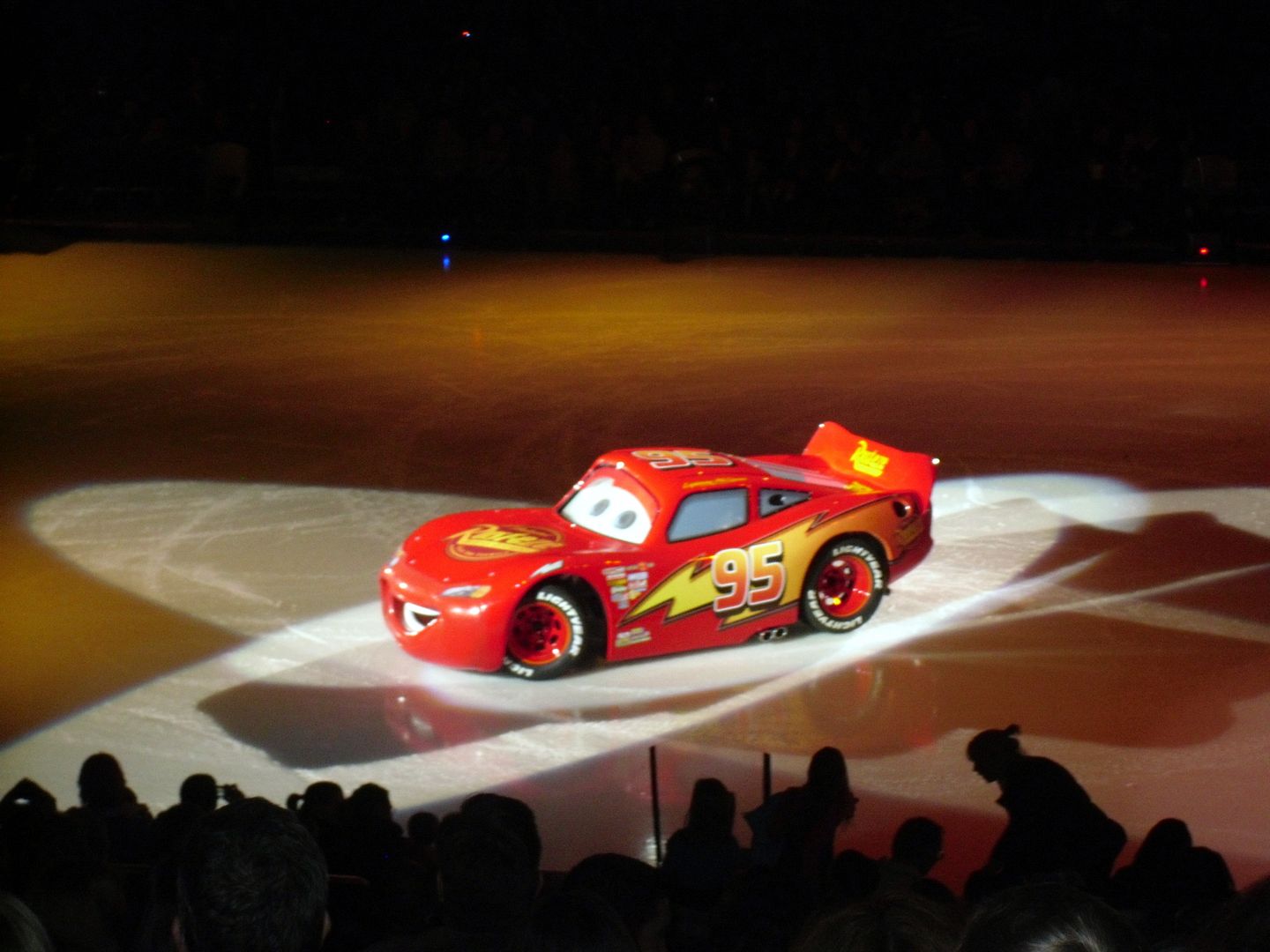 Denver Aquarium:
This was SO cool! I loved it! I was just as excited about everything as Kason was! I love the Sea Turtles- by far the favorite of mine. :)




with sharks: look close - do you see 'em?!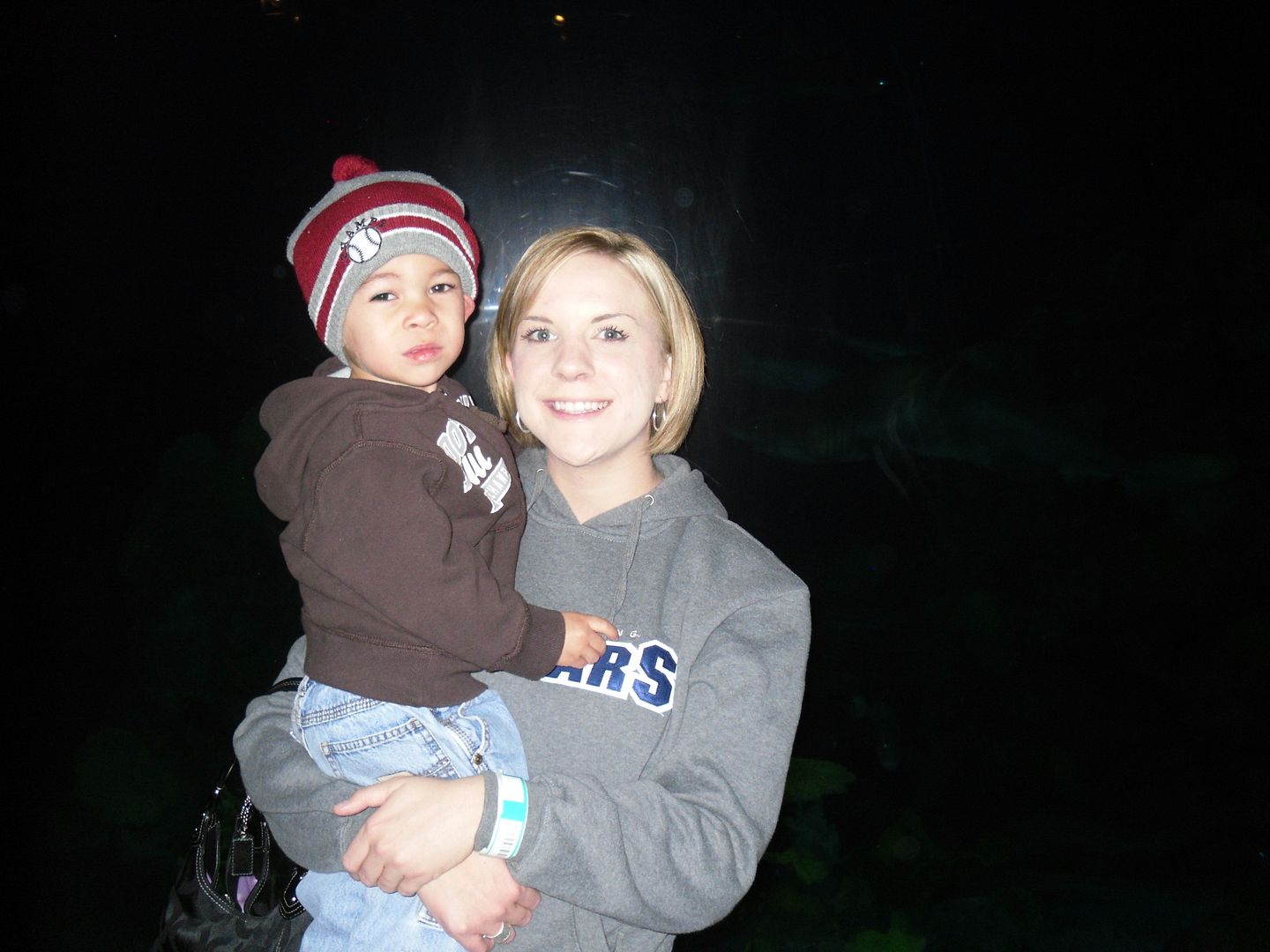 Grandpa and Kason with sharks: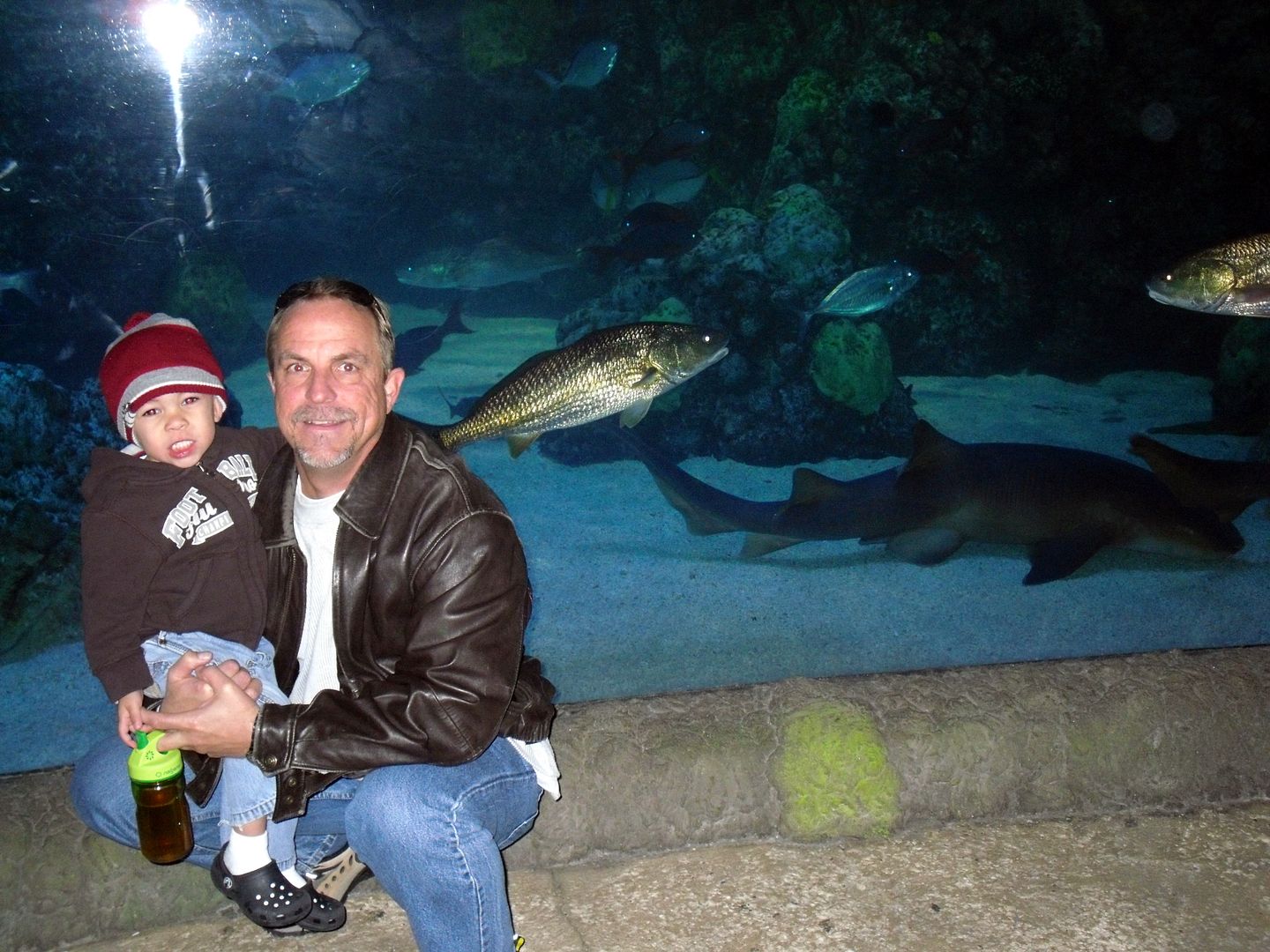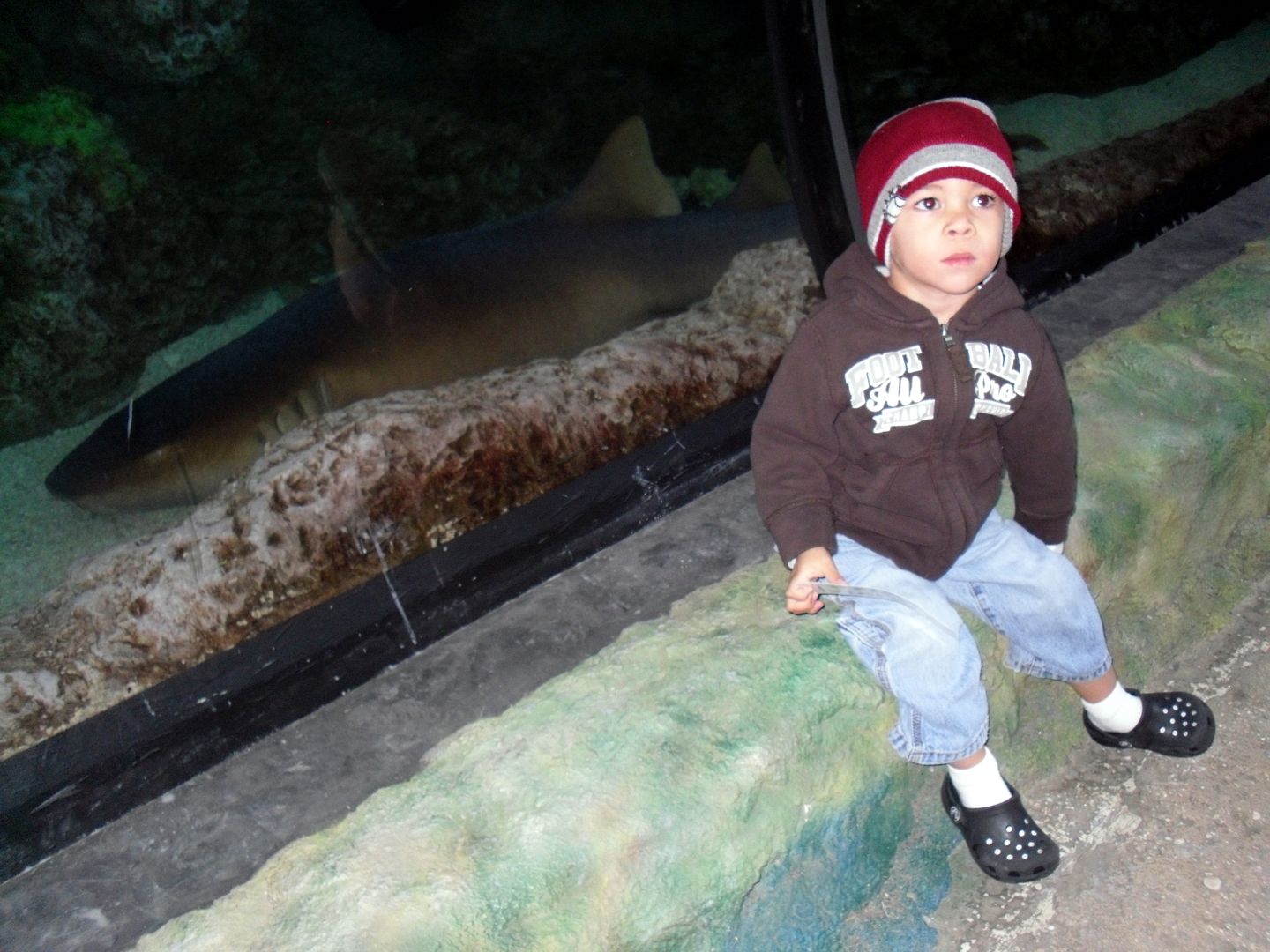 DORIE!!!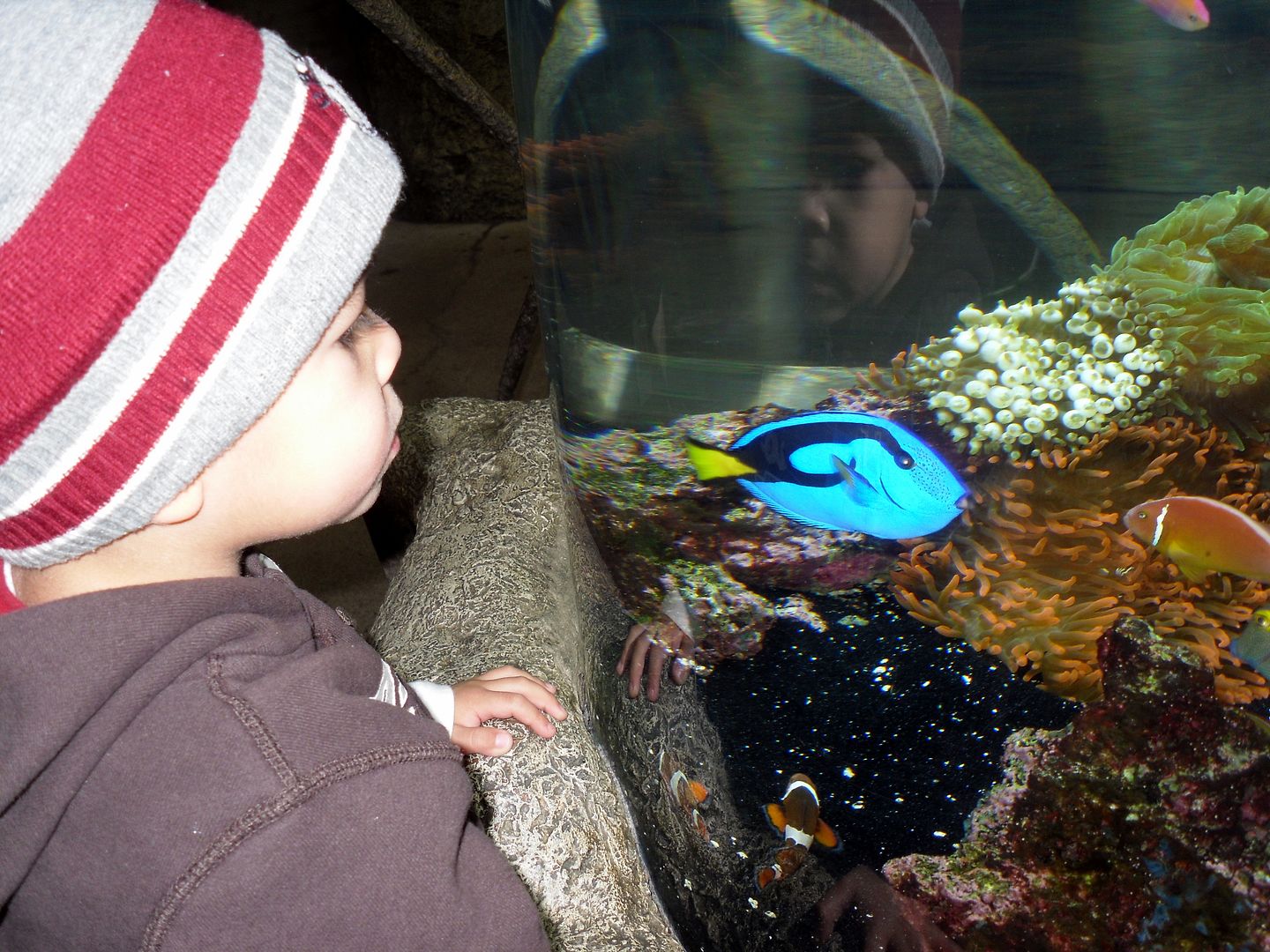 NEMO!!!




Kason was so excited that Nemo and Dorie were there. Then he saw the Jellyfish and he was like, "Mom! It's like on Nemo!! SO COOL!"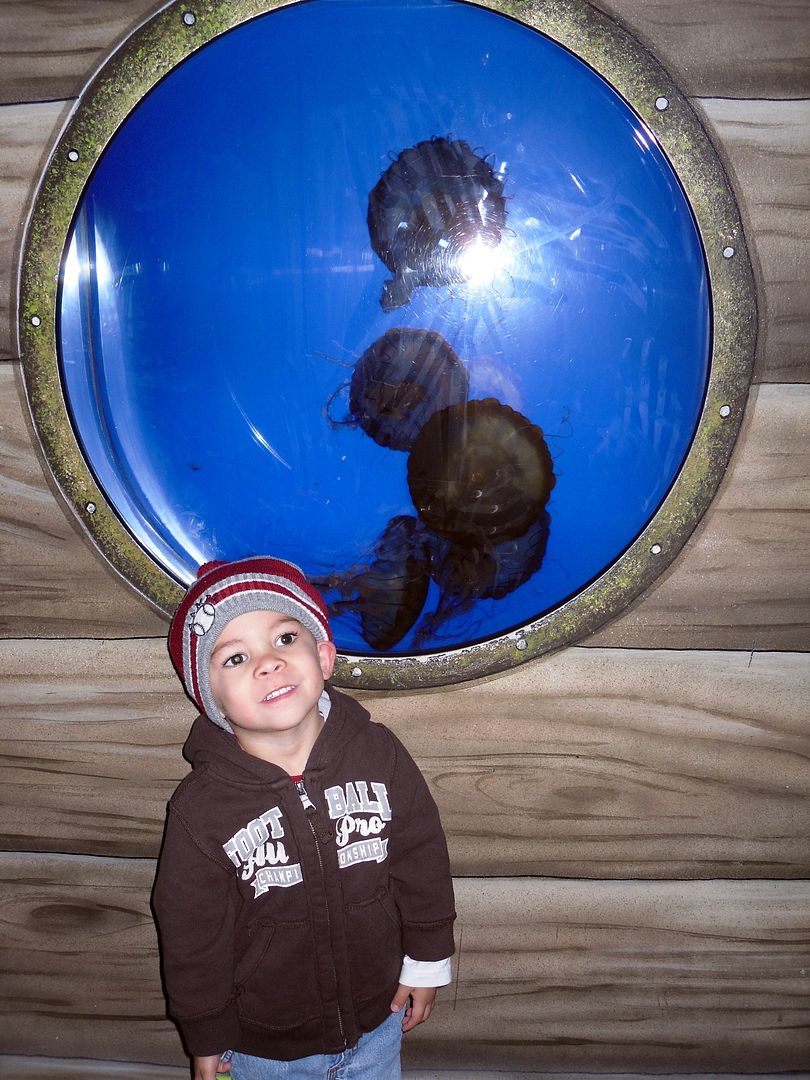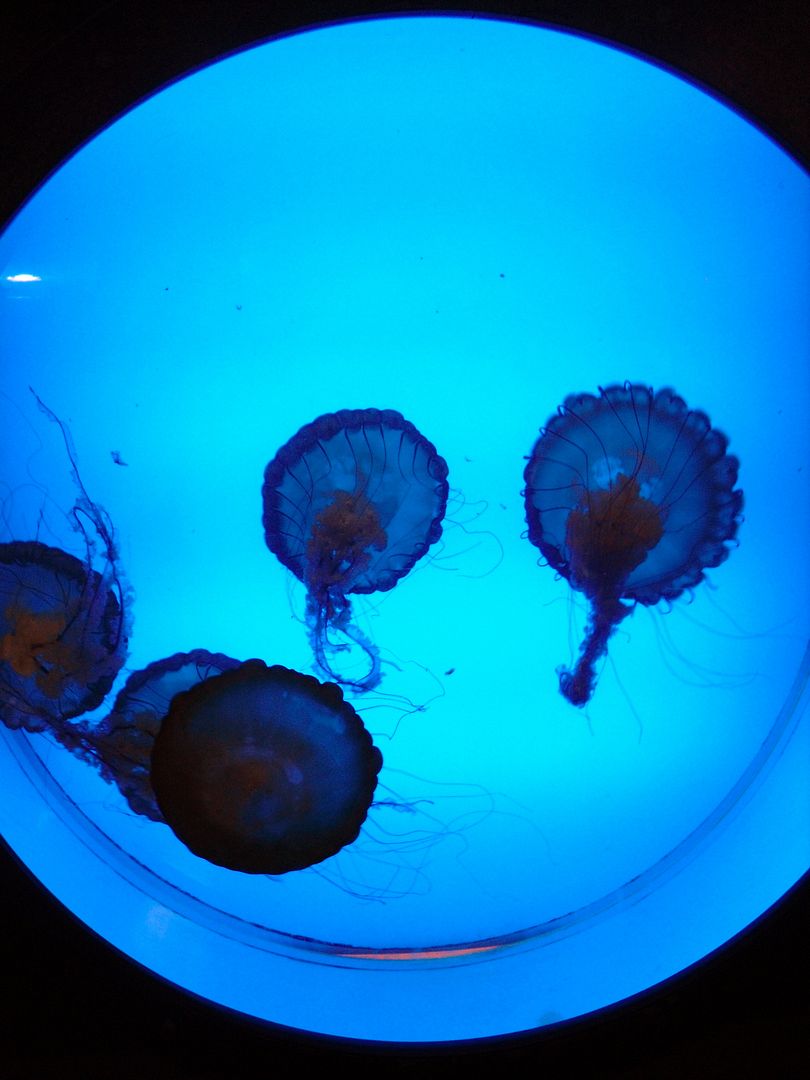 Love this pic, Kason adores his Grandpa Jeff!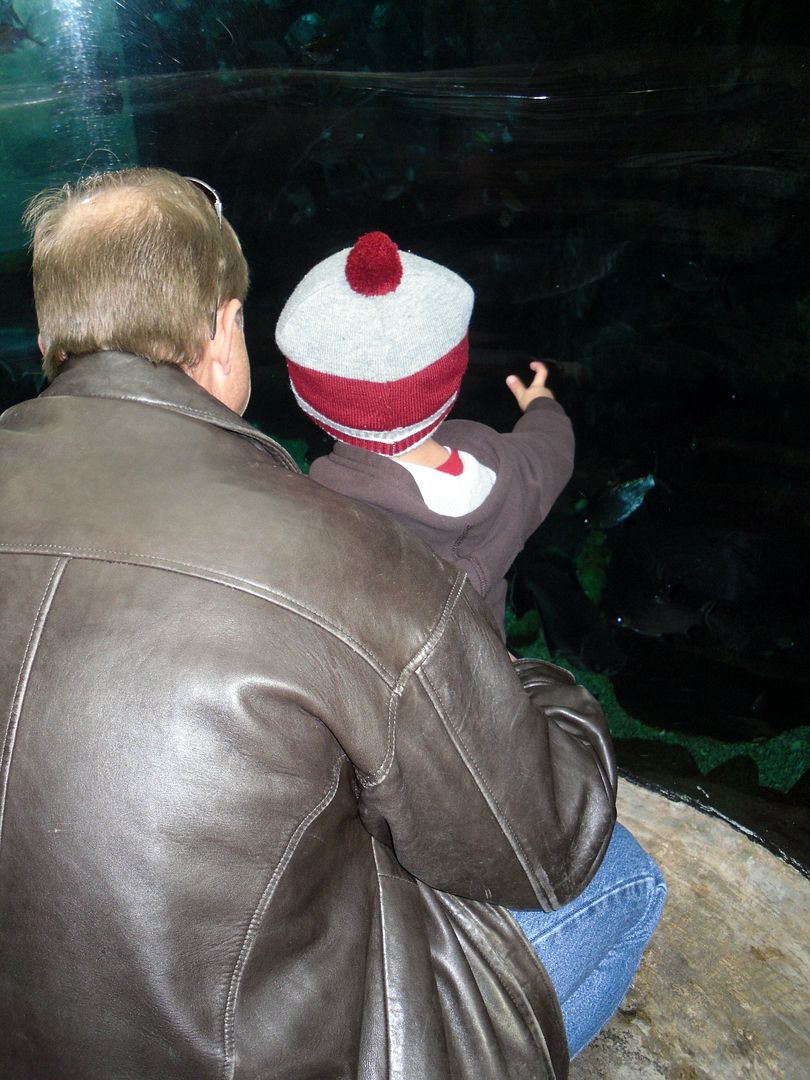 Goofing Off:

Just goofing off at Grandpa's house...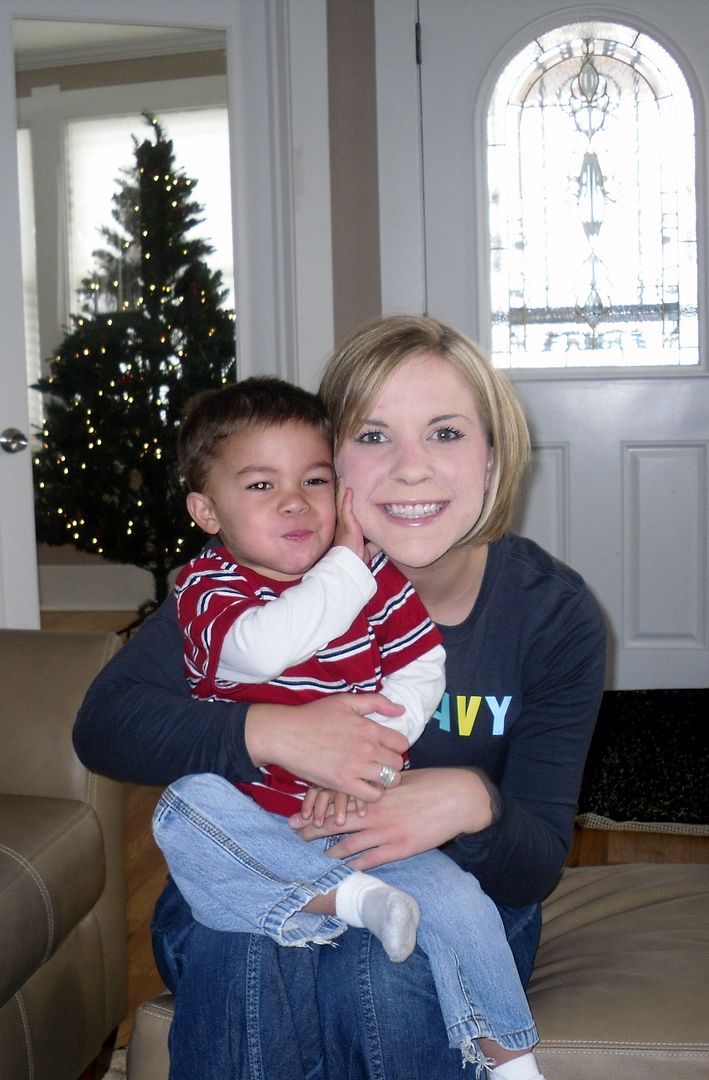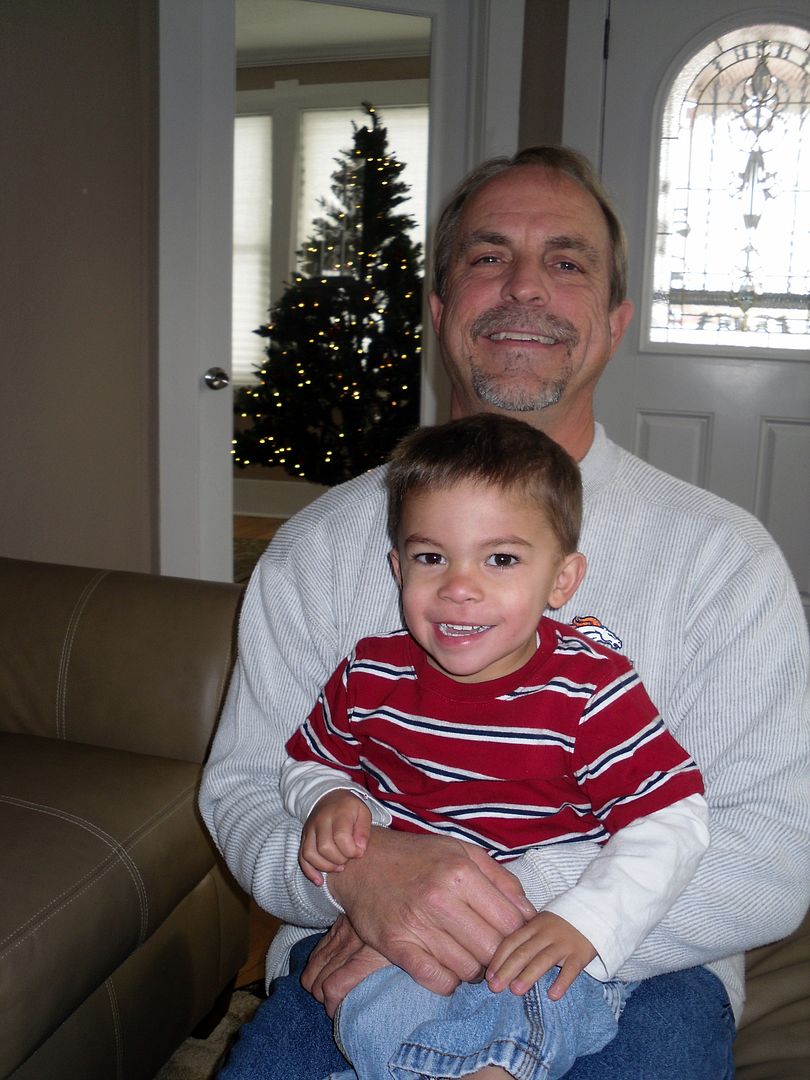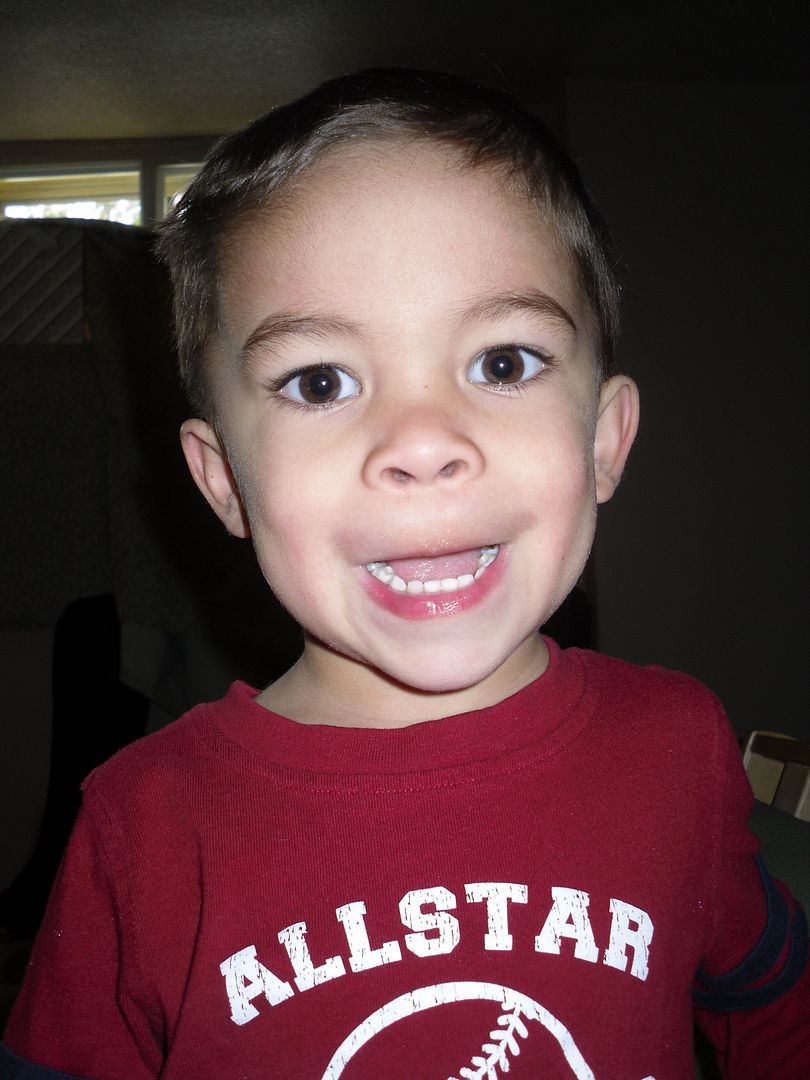 And Shopped at Bass Pro Shops:

Kason WISHES he could have this! haha!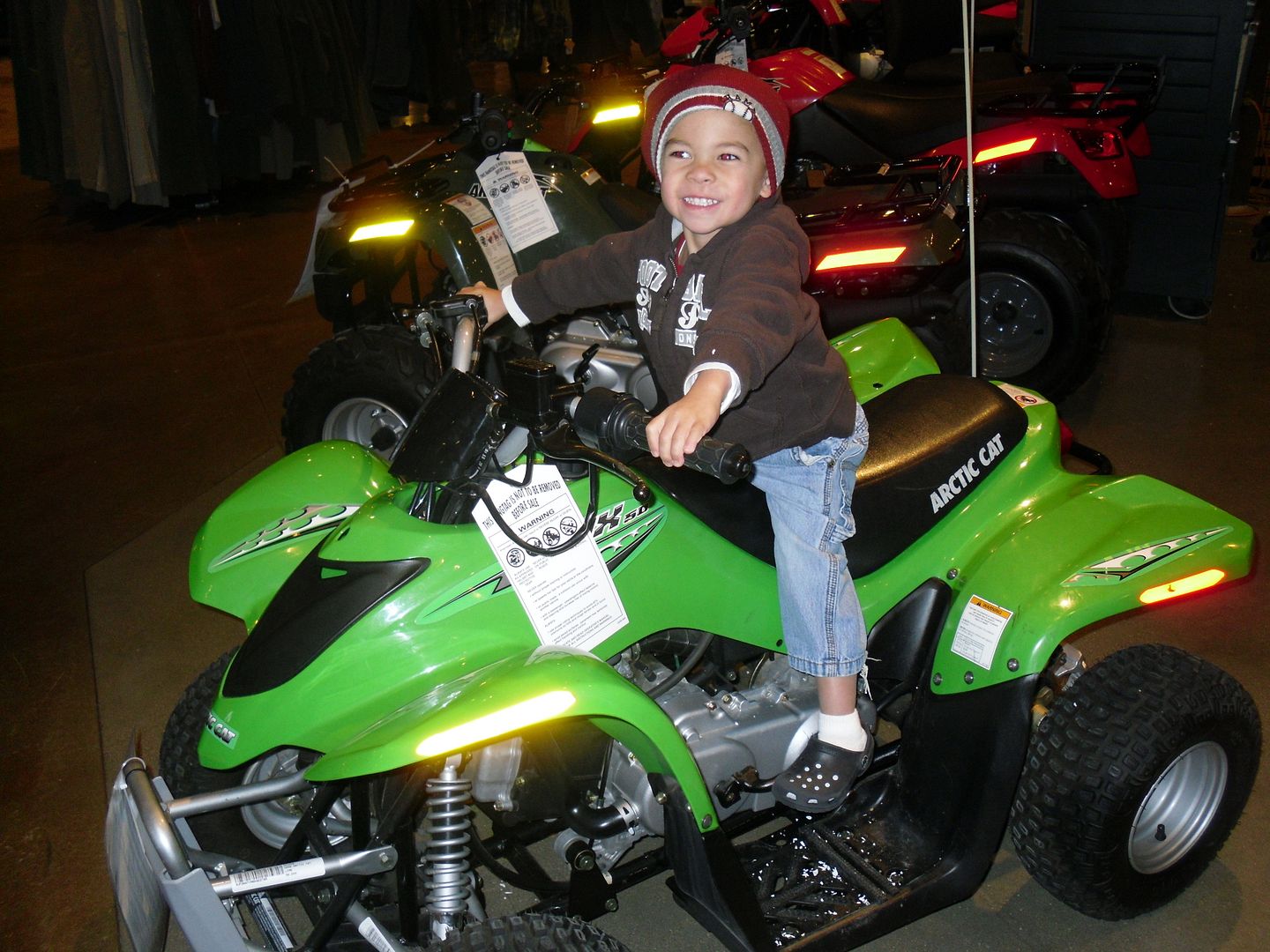 It was a FUN trip!! It snowed a lot while we were there so we didn't get to do as much as we were hoping but, we still kept busy and had lots of fun!! Now, we'll have to go back in the SPRING when it's not freezing and watch some baseball!!