Just getting home from church the Sunday before Christmas ... Kason all dressed up in his Christmas best!!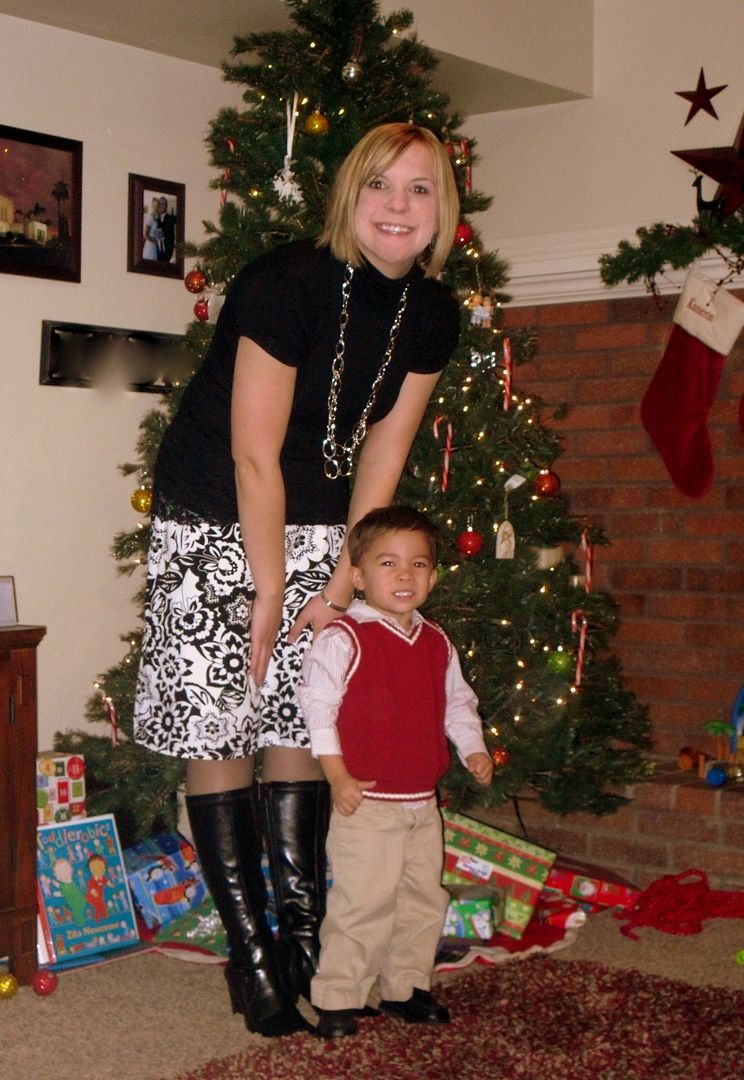 Then that night we headed to my Grandparents house for our family Christmas party! Each year the family picks a different country for our "theme" so this year we did Germany! We had German food, learned about Germany, played German games and sang German songs. It was FUN! :)
Kason with his cousin Austin wearing that German outfit ... whatever they're called and however to spell it: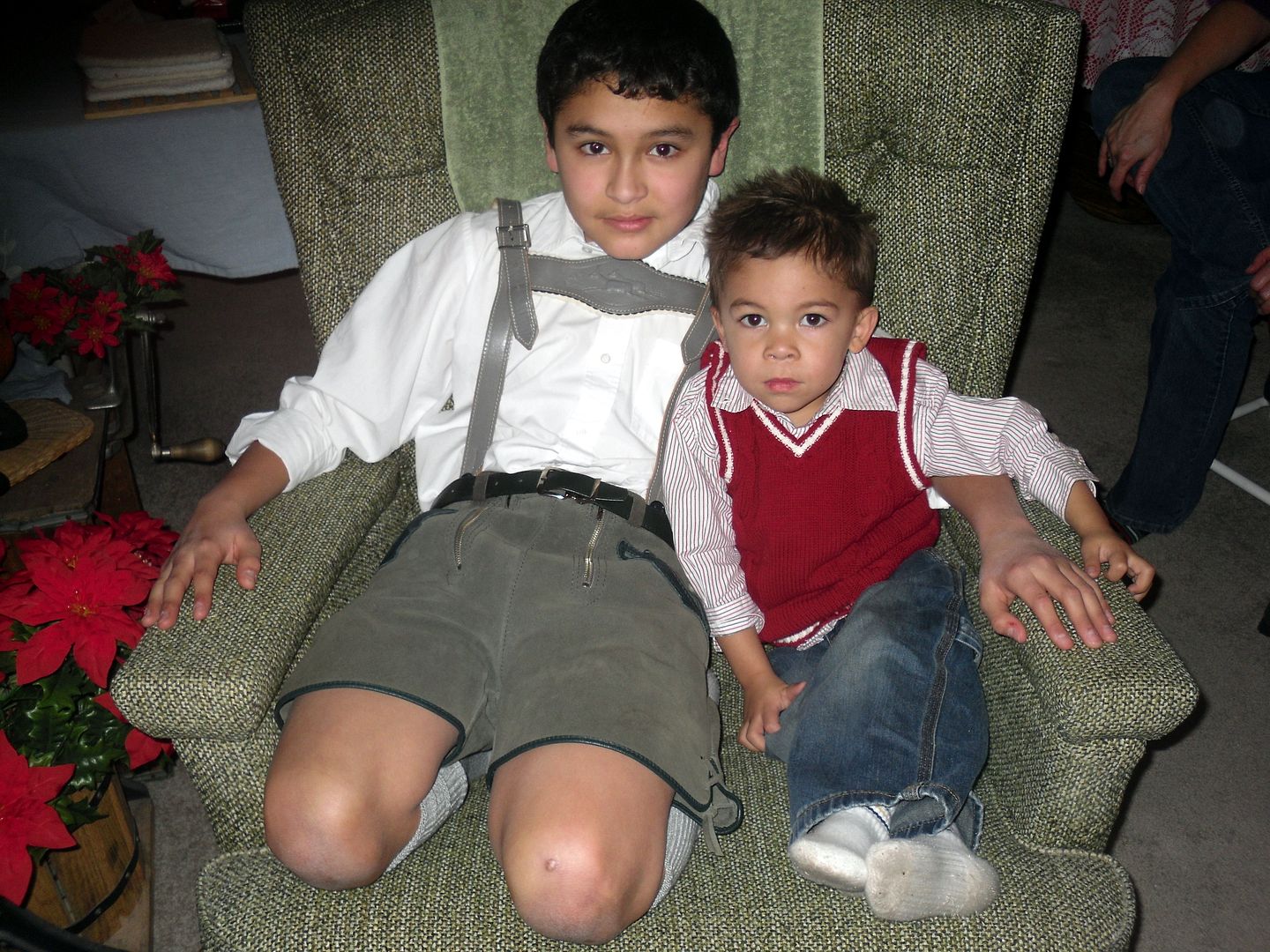 Austin and his rockin' outfit:
My Stud: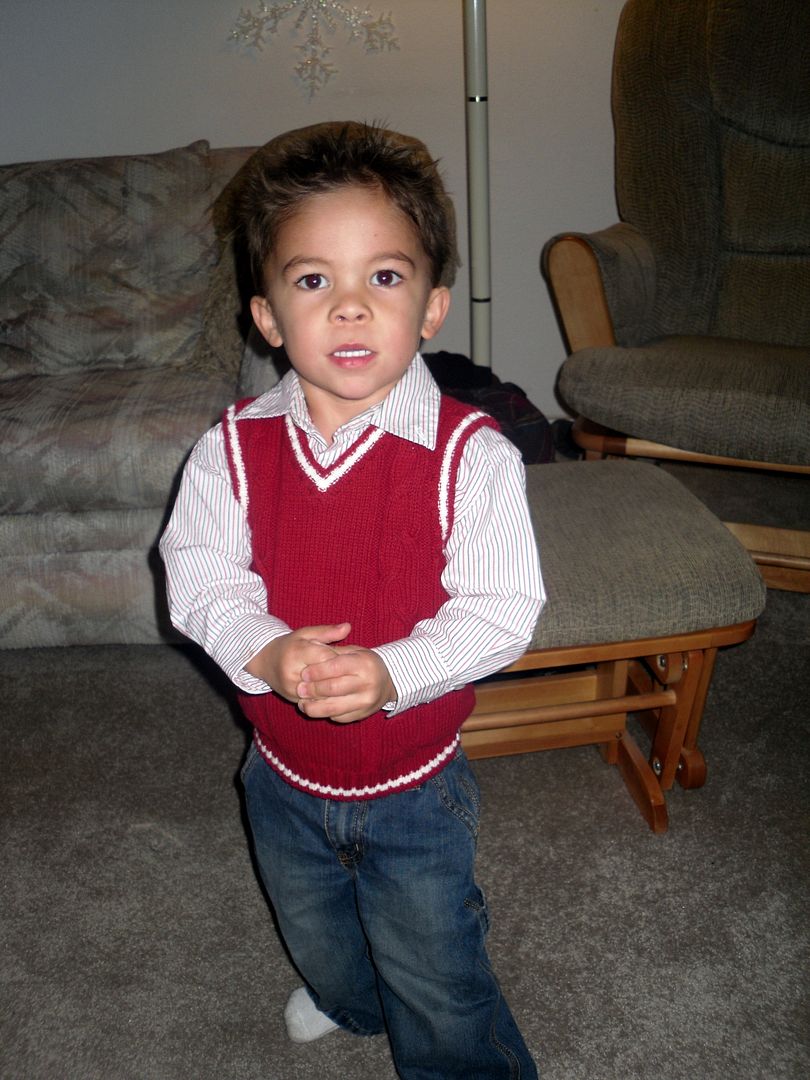 Caroling: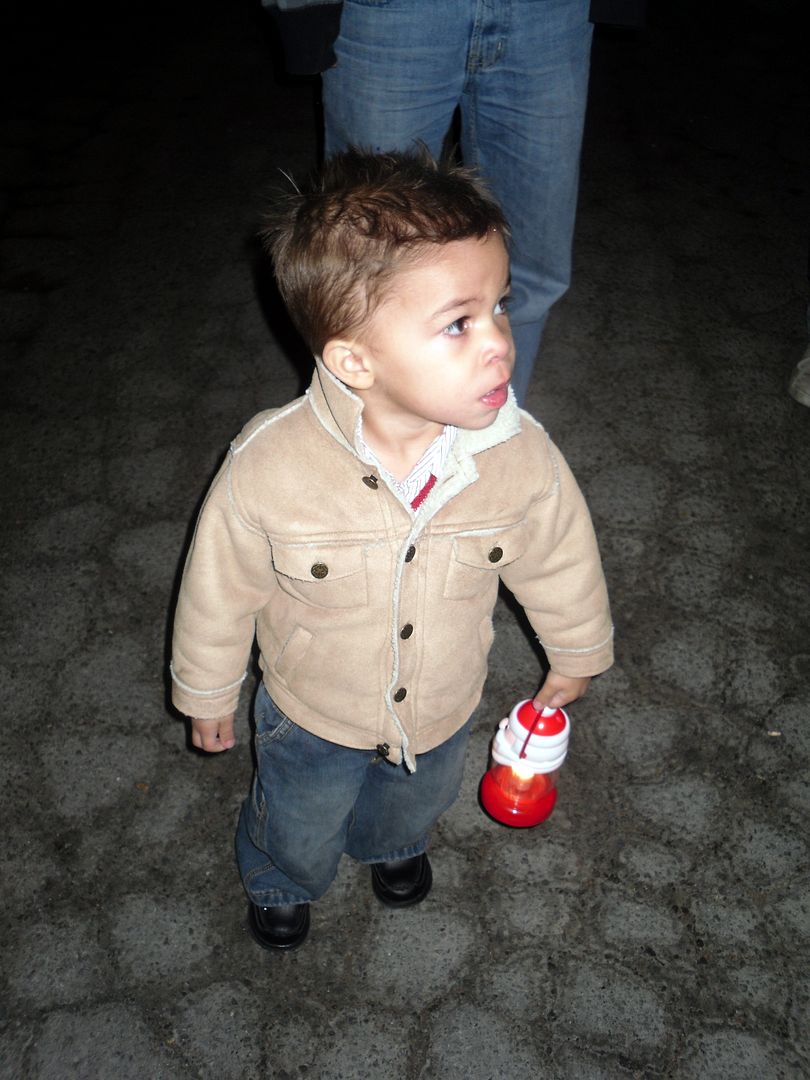 With Uncle Kim: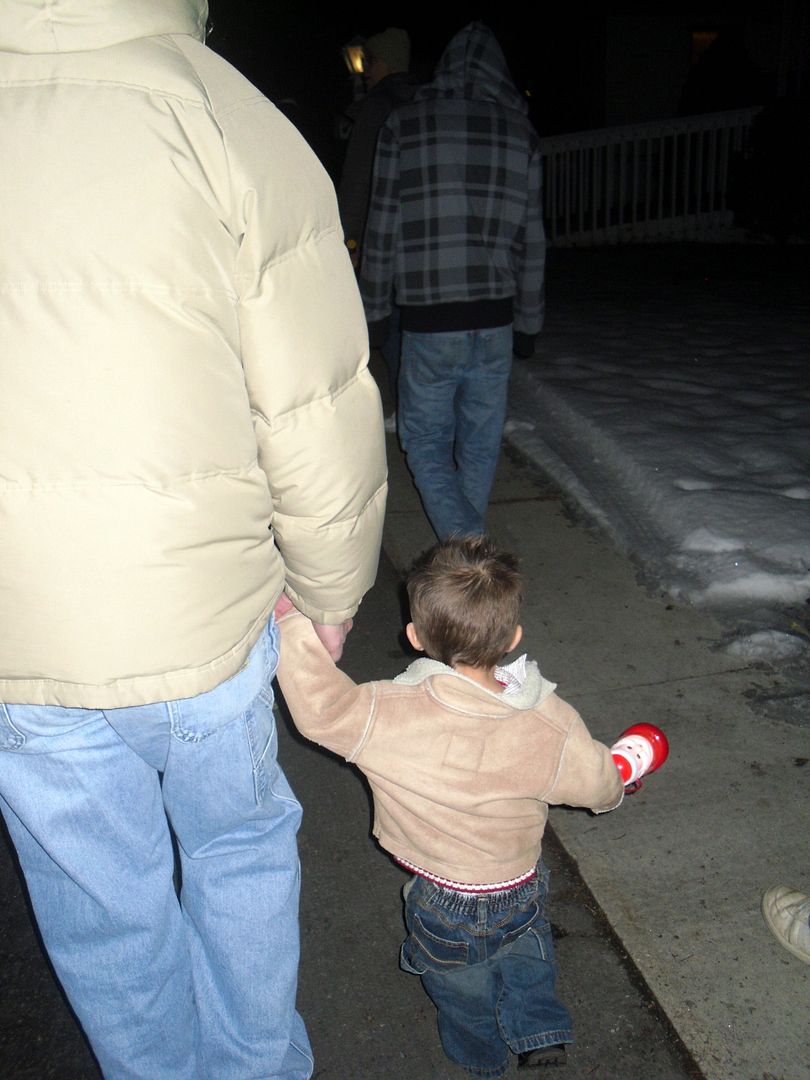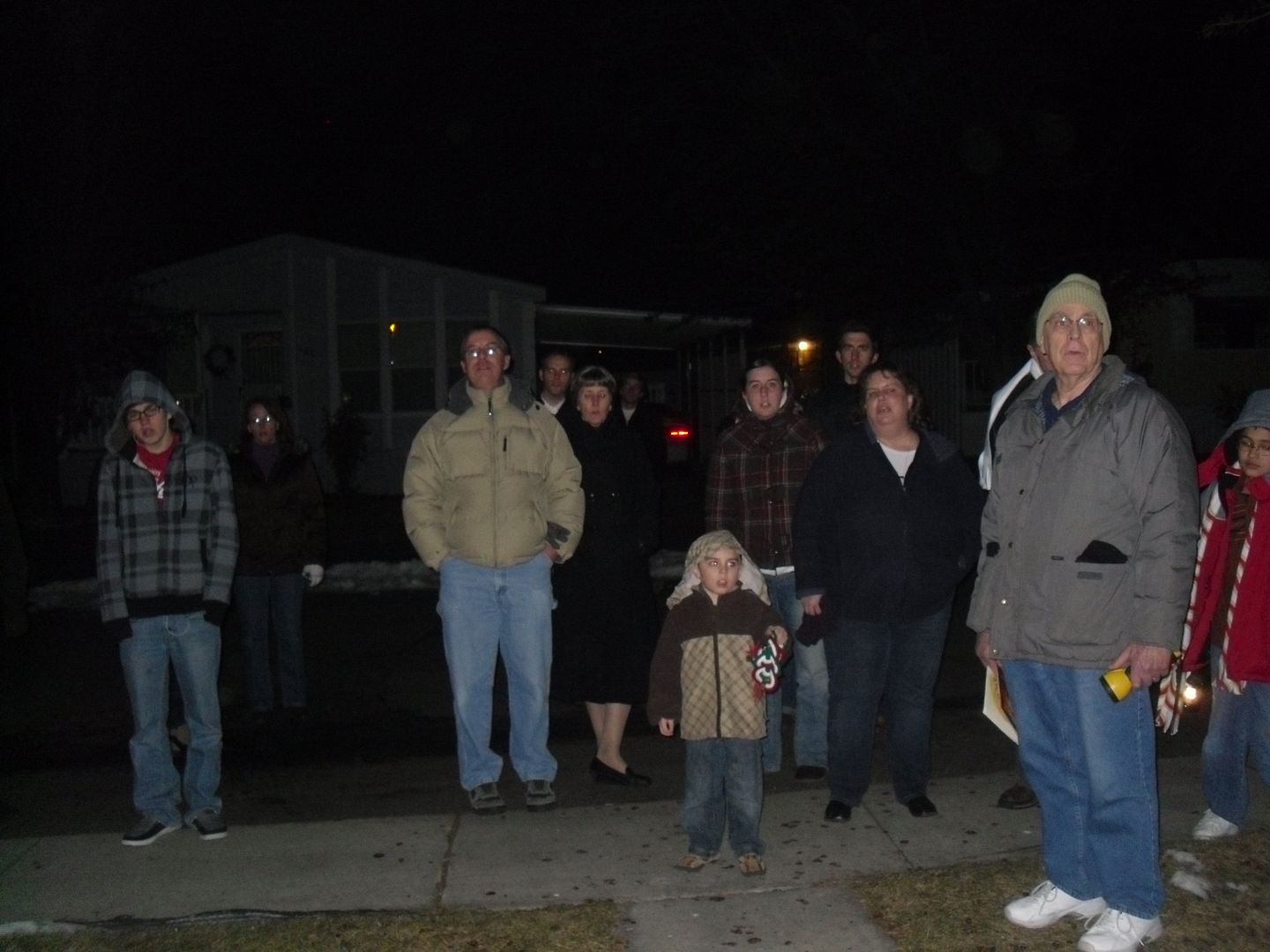 Playing handbells: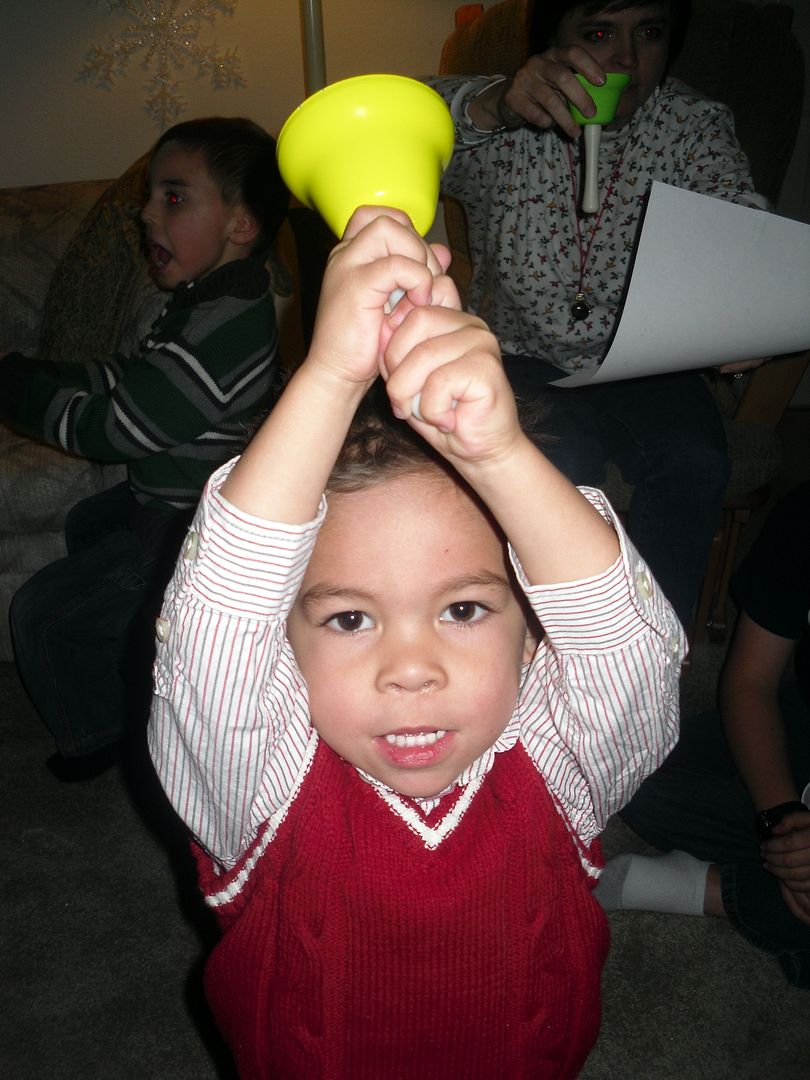 Present Time!!
SO EXCITED!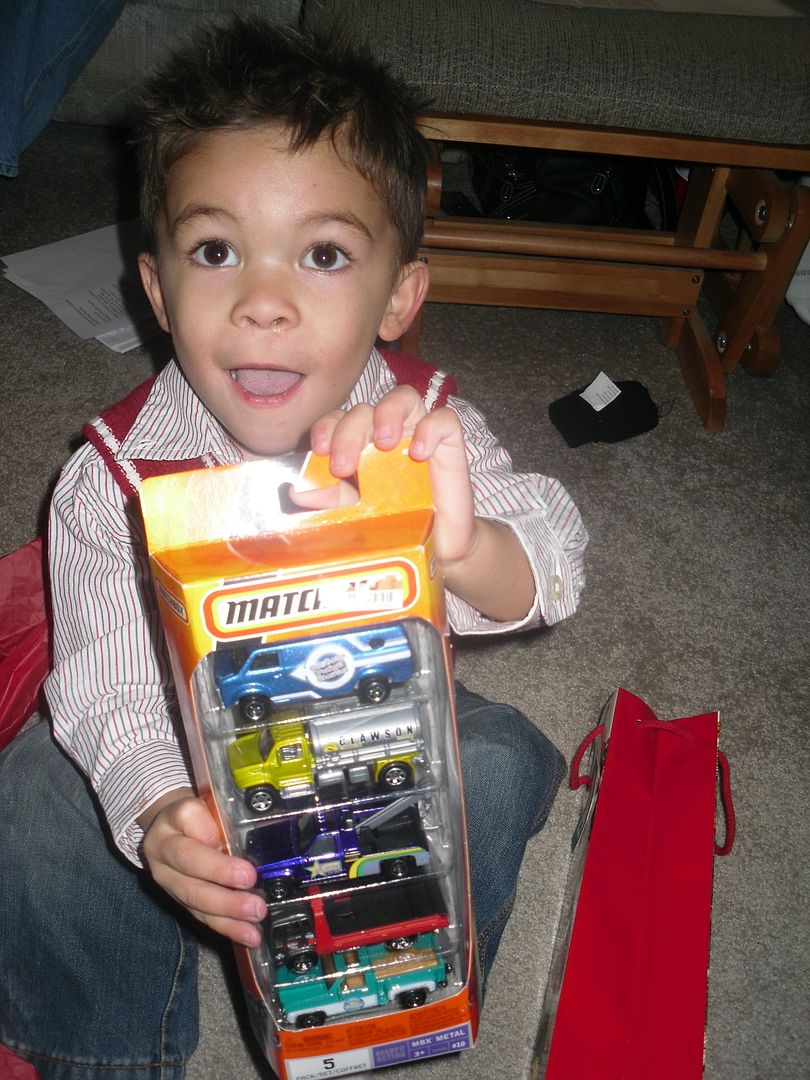 "mom, it's like from Toy Story!"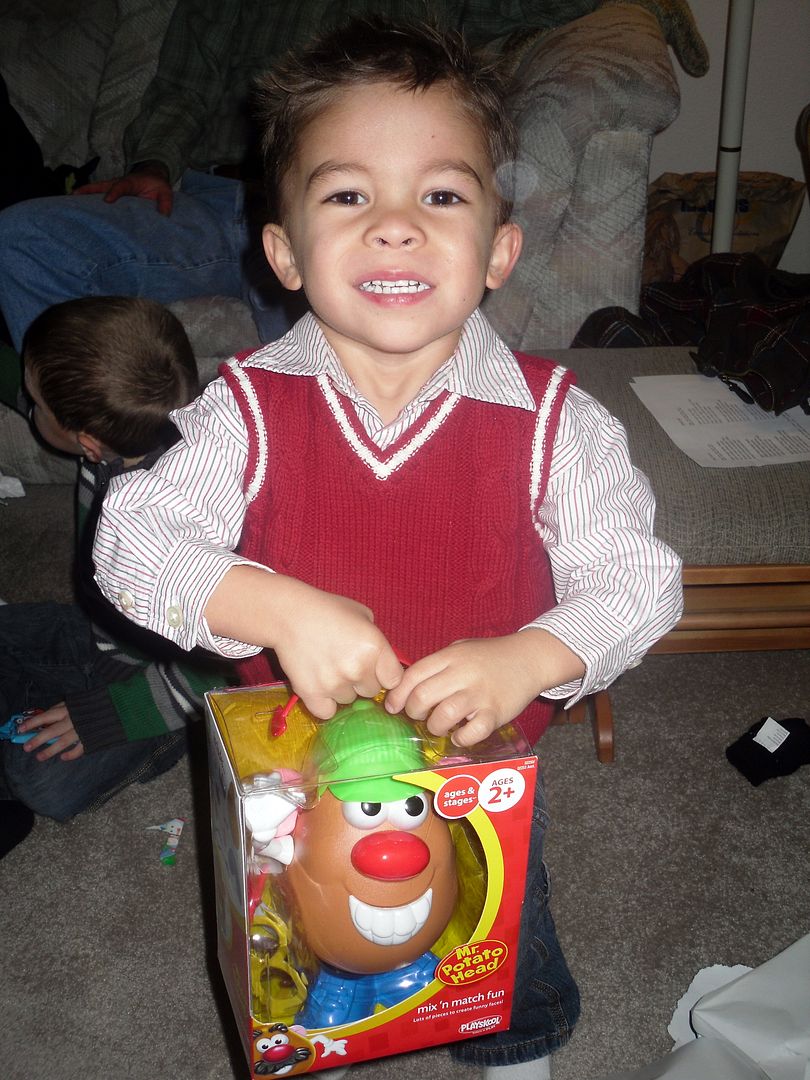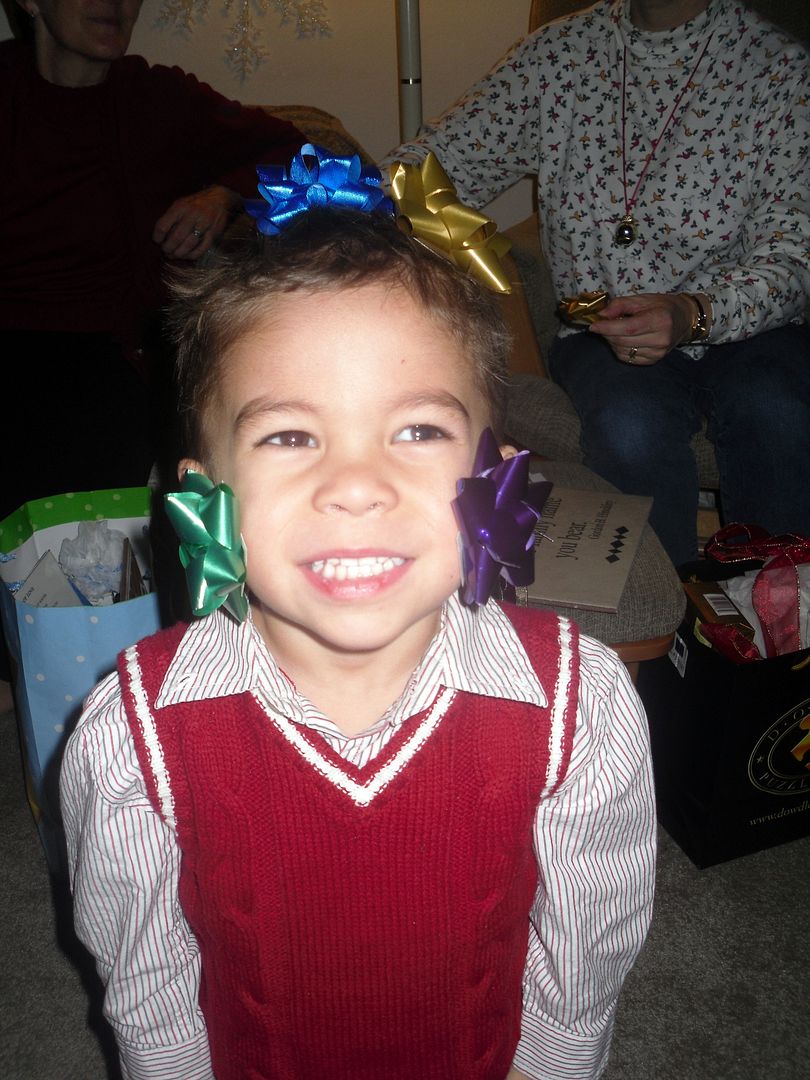 With his cousin, Cameron: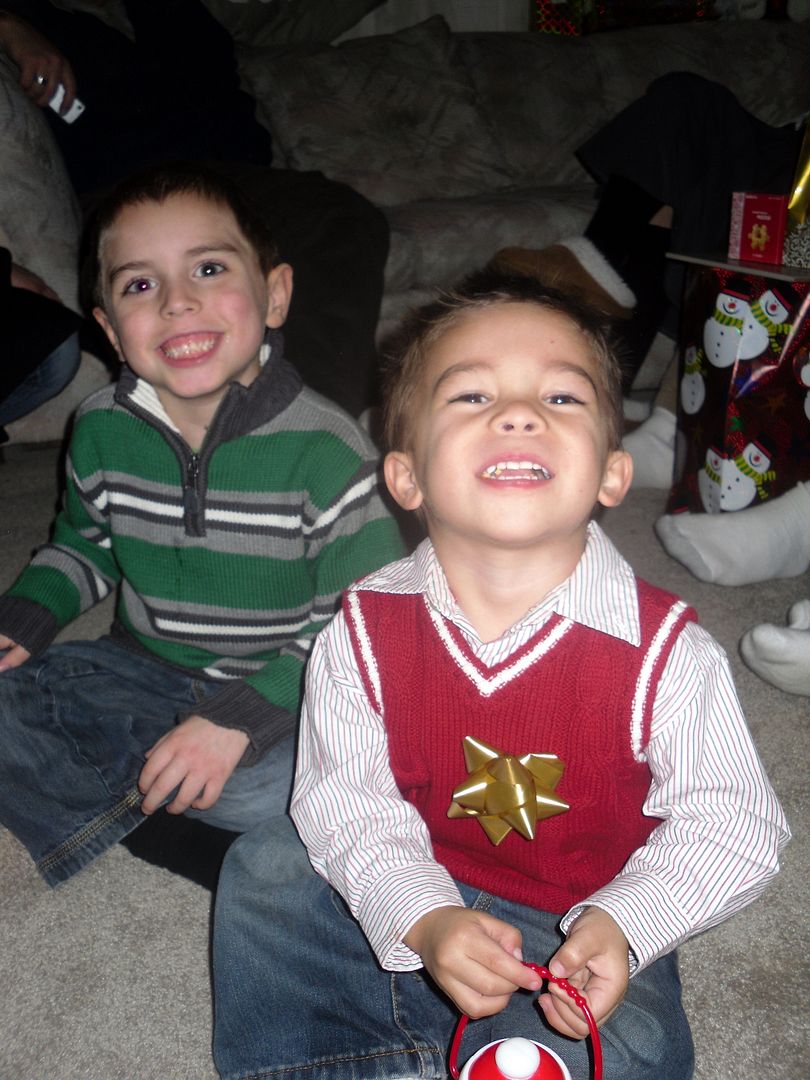 I love my crazy, big family and I'm SO incredibly grateful for them and that I get to live so close to them!!!