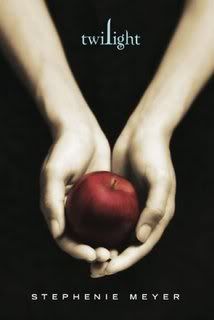 OH MY GOSH!!

I read this book yesterday (ya, in one day thats really rare for me & my house is suffering) and I LOVED it.
I was a little skeptical at first when I hear what they were about but, once I got past the first few chapters ... I couldn't put it down!
Now, all I can think about is Edward and Bella, the Cullens and worst of all ... WHAT HAPPENS IN 'NEW MOON'.
*sigh*

I must get a copy of New Moon. and if you haven't read them, I highly recommend them.


I'll post about Kason' birthday and more later but, for now I've got to find out what happens to Bella.