Mother's Day:
I know this is a month late but, I had a wonderful Mother's Day. Kameron and Kason bought me a couple Willow Tree's that I had been wanting. They both fixed me a HUGE breakfast and just let me relax all day. I even got a 2 hour nap! They were good to me on my special day. AND - a family in the ward watched Kason for us during sacrament so we didn't even have to wrestle with a toddler! It was a wonderful day!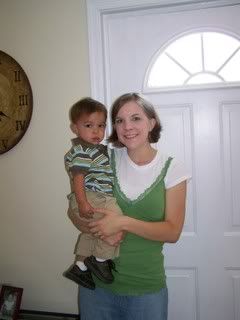 Diamondbacks Game:
We got some free tickets to a Diamondbacks game (thanks Cindy and Matt!) and we had SO much fun! We left Kason with Kameron's parents and went with Vernon and Tiana Batty. We even got there early enough to get free Chris Young bobble heads! (Kameron was super excited about that!) The Diamondbacks lost but the game was still really good! And afterwards there was a free Trace Adkins concert so I got to go to my first ever concert!! It was a really fun night and it was a good break for me and Kameron!!
Our family in our D-backs attire: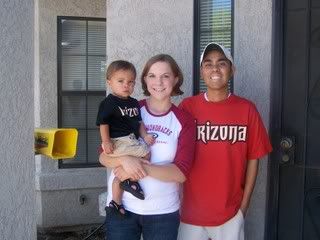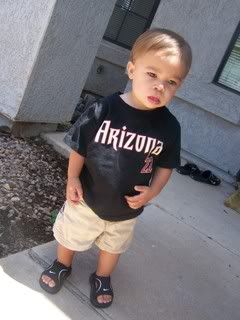 I love this picture of Kason: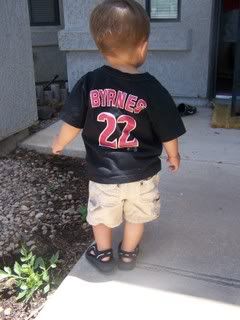 Here's our view from our seats - we were in the 3rd row on the top level - right behind home plate! AWESOME seats!!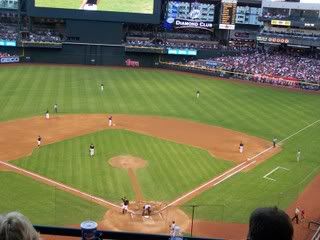 I *love* Stephen Drew ... Kameron thinks I'm like a high school girl with a crush ... and so what if I am?!