Disneyland & California Adventure: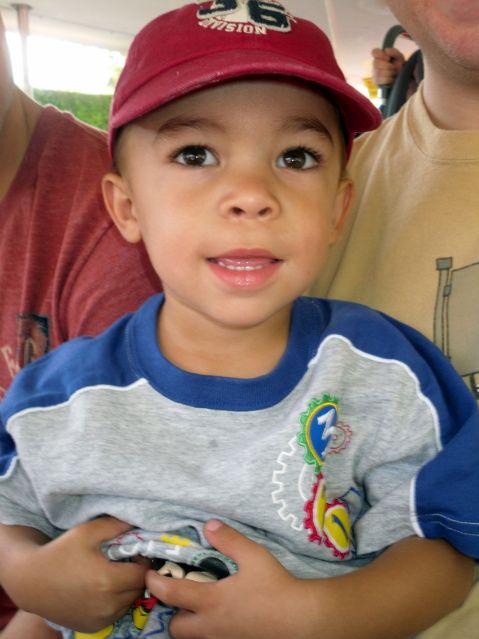 (on the tram that morning on the way to the park – excited for day #2!)

The second day we were in California we went to Disneyland and did just a couple rides before we headed over to California Adventure. Kason was really excited to ride the Pirates of the Caribbean but, it scared him so, now when he talks about it he'll tell you it was really fun but … SCARY. He's too funny. We also did Peter Pan Wednesday morning which was fun because that ride was Kameron's favorite "kid rides" so, it was neat to watch Kason enjoy it.
Right in front of Sleeping Beauty's castle they had all these fake pumpkins with characters faces carved on them – pretty cool!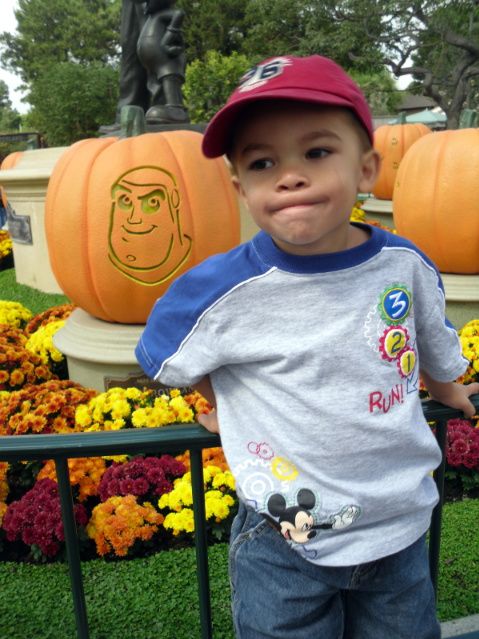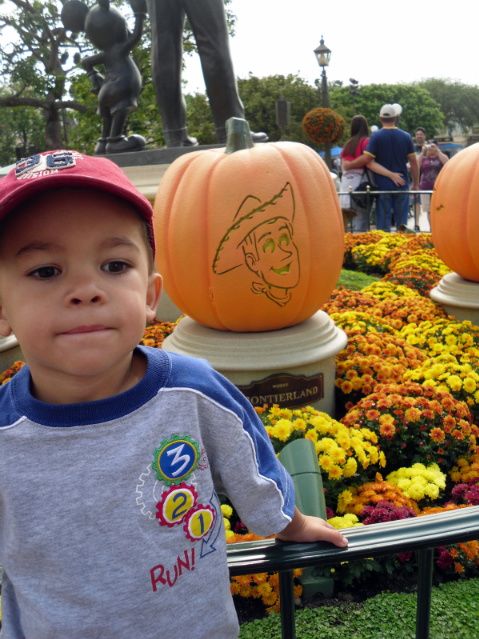 The Castle …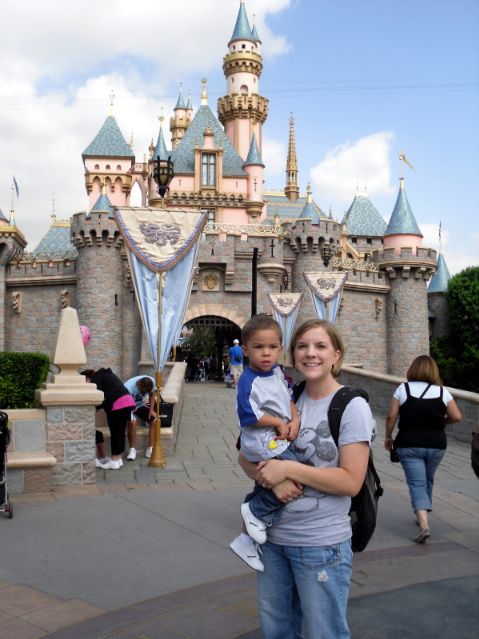 Kason driving Mr. Toad's car:
California Adventure!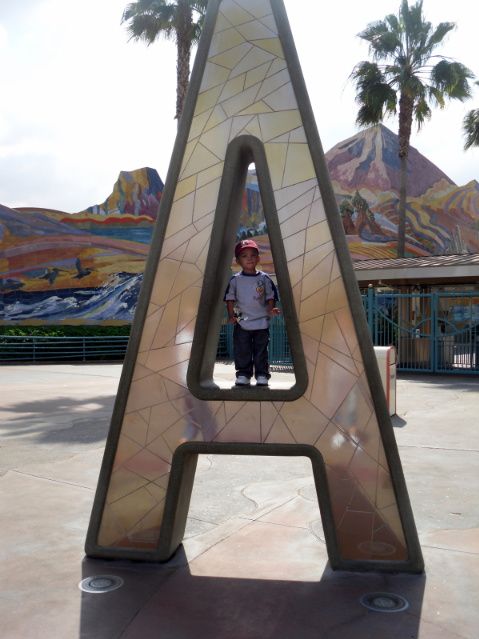 Mater and Lightning McQueen
His very own set of ears!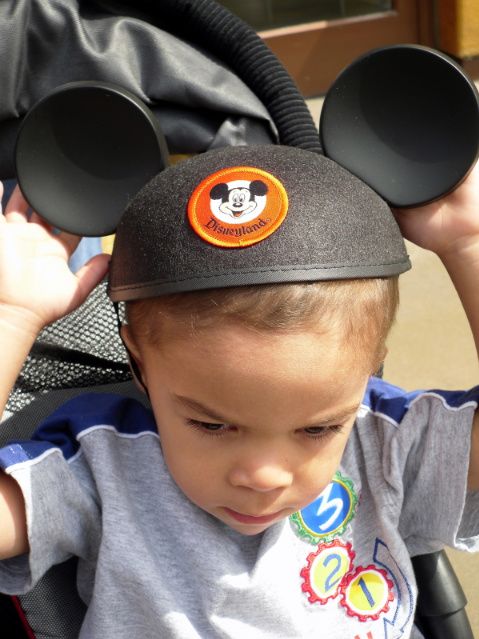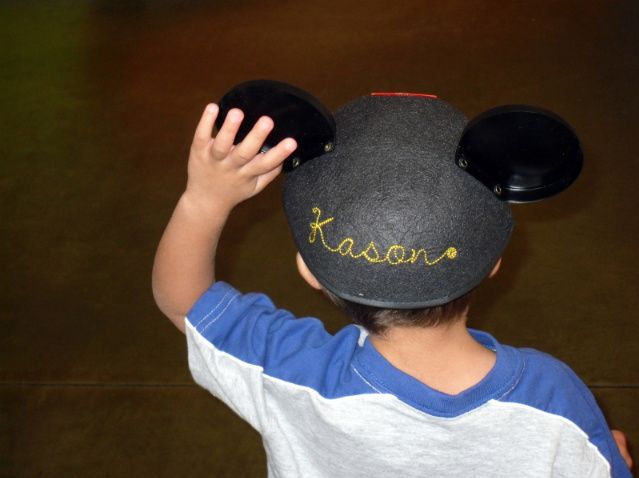 Hmm… I think this was the caterpillar train ride.
Dancing Ladybugs – Kason LOVED this ride! I wish I could have taken a picture of his face, he was laughing the entire time we were spinning around. He loved it!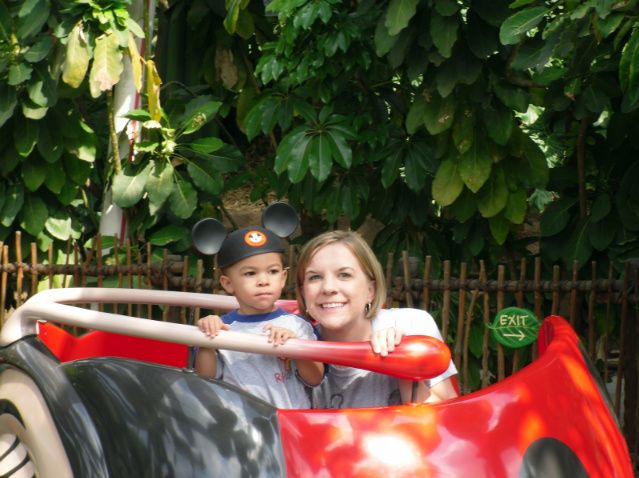 Toy Story Mania … the wait for this ride was SO worth it!! This ride was SO fun! I loved it!!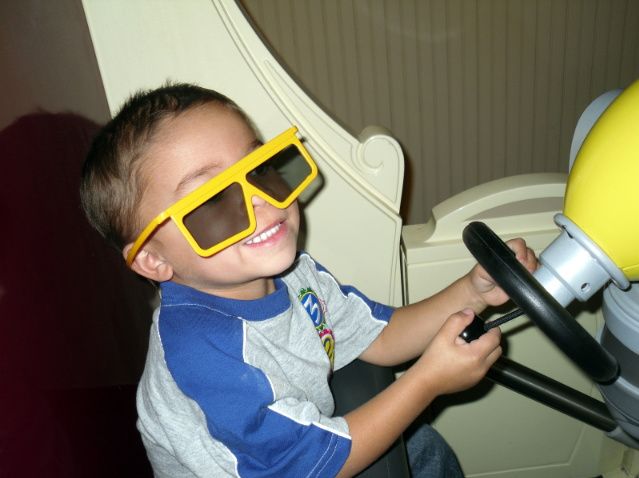 With Woody – Kason was EXCITED!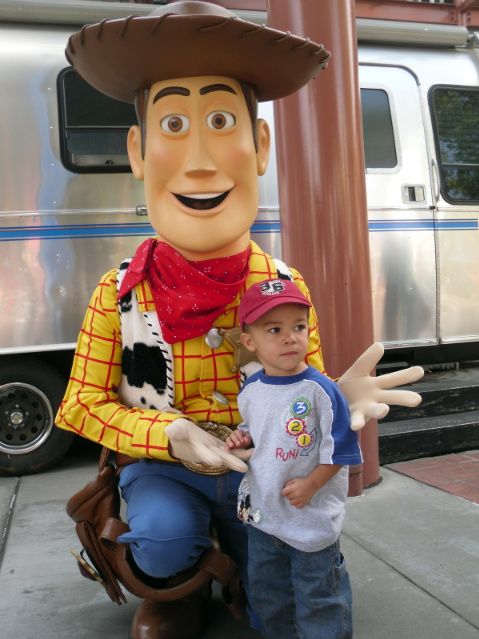 At the end of the day – Kason was completely satisfied with his toys and sucker…
We had such a fun time at Disneyland and Kason loved it just as much as I had hoped he would. I can't wait to take him back!

Even to this day, he still talks about Disneyland and if we go to something fun he'll always say, "It's like Disneyland, Mom!" I'm so glad we were able to do something fun and give him such a great memory!! I love that little boy!
Day 3: Family Time