Halloween this year was kind of rushed and not very organized! That morning Kason and I drove to Phoenix to pick up my dad from the airport and as soon as we got back we loaded up our moving truck and finished packing everything up. When the truck was loaded my brothers left for Utah. By then, it was pretty much time to get ready for Halloween. I think we didn't take time for dinner and we barely made time for a bath for Kason. It was just crazy! So Kason was tired because he had only slept for about 45 minutes and he didn't eat dinner so – he wasn't the happiest little trick-or-treater, but we survived.

We just went to the trunk or treat at the stake building in Payson. We played games and did the trunk or treat and by the time we got through those things – Kason was pretty much done so, we left!

Kason was Wall-e for Halloween! Kara and Ammon Matsuda made this costume last year for their son and when they found out Kason loved Wall-e, Ammon brought us the costume when he came over for the funeral. Kason LOVES the costume, granted he didn't like to keep it on for very long periods of times, but he sure was cute when he was wearing it! Thanks for the costume Ammon and Kara – it was perfect!!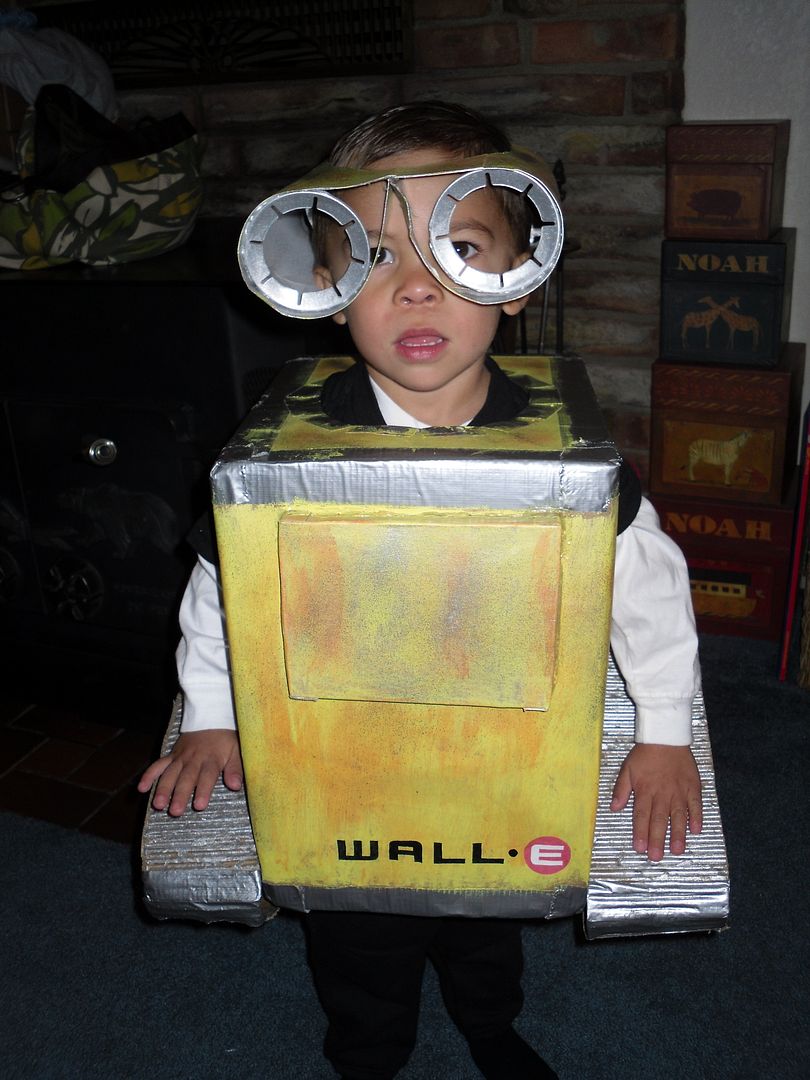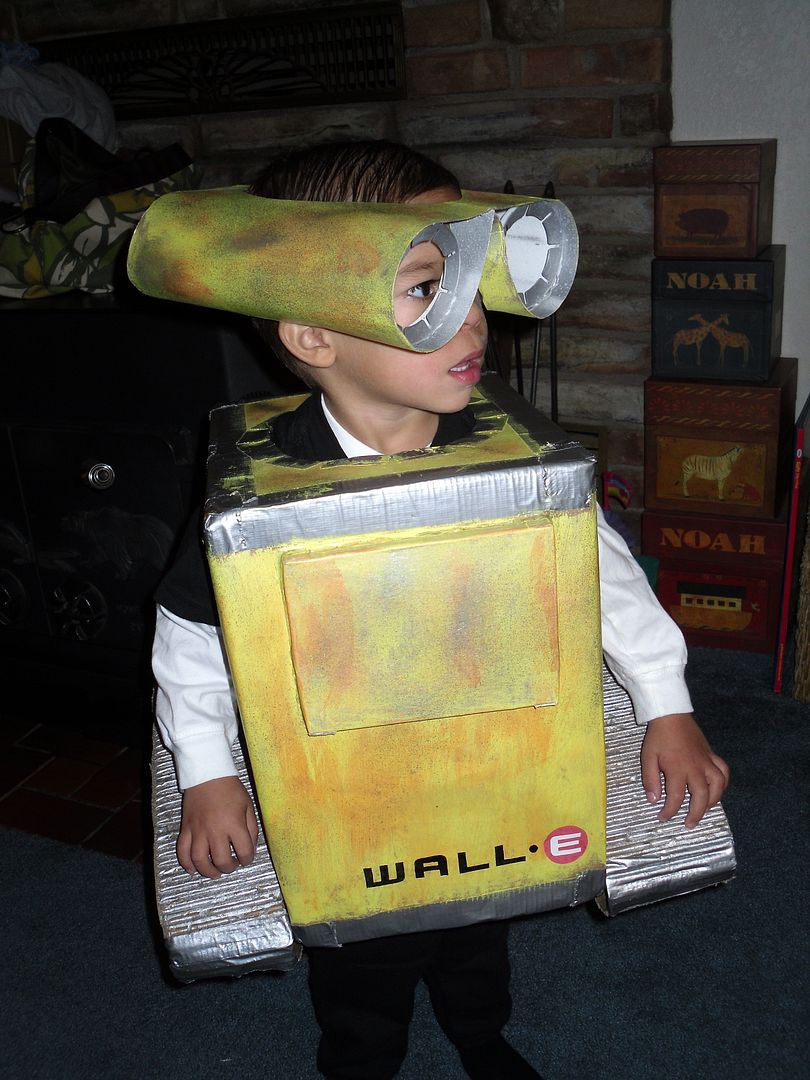 With Grandpa Jeff:
This was totally how he was by the end of the night … a grumpy little Wall-e!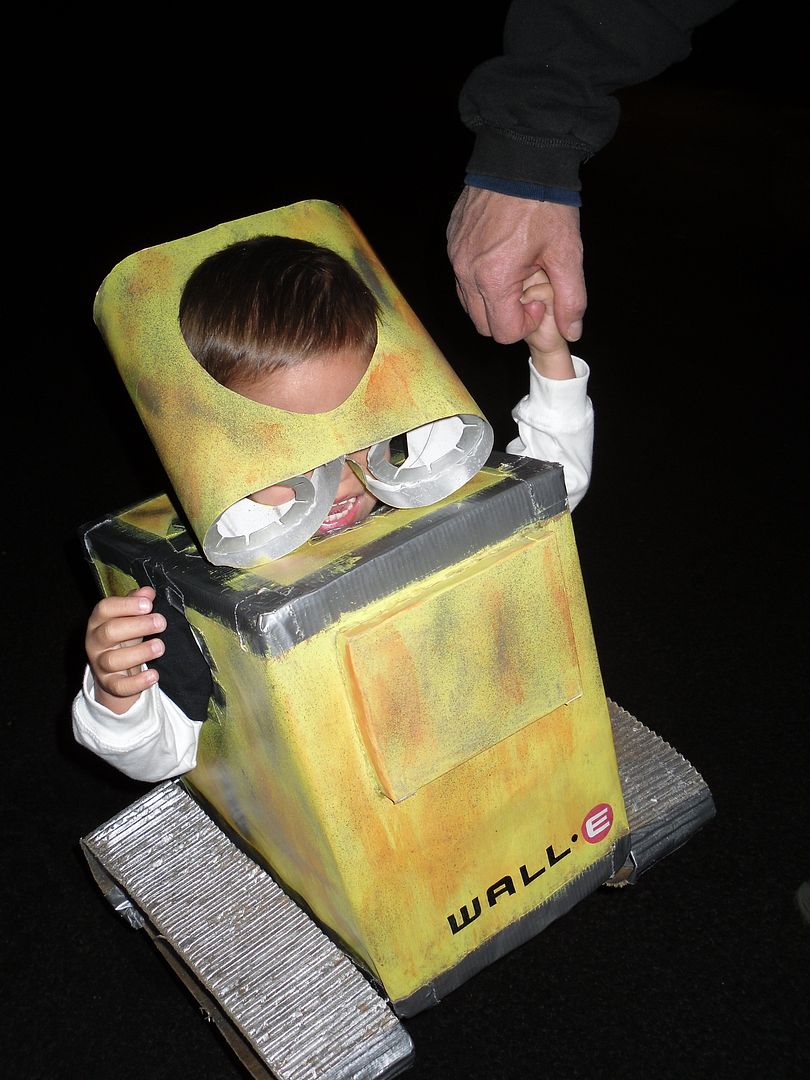 Hope you all had a safe and happy Halloween! (of course, by the time you read this we will already been planning for Christmas but, whatever). It was all in all a good day for us, it was my first major holiday with Kameron and we survived but, I think we were too busy to really think about any of that stuff too much. I did think about not having Kameron around and thinking about how much fun he would have had with his little Wall-e but, it was nice to have my dad there to kind of fill in that role.

So … right after the trunk or treat me, my dad and Kason loaded up the car and headed off to Utah! Holy cow, we must have been crazy for driving all night but, we made it! We saw TONS of elk and deer on our trip and almost ran into a few. But, other than that – it was a pretty uneventful trip. Kason slept the entire time which was really nice. We got to Utah about 5 am so we came straight to our house and fell back asleep and slept for a few hours. When we woke up we started thinking about unloading the truck. I think we were all too tired to really do anything about it.

Finally about 8:30 or 9 we really got started. About 9:15 or so, a truck pulled up and a couple guys hopped out and asked us if we needed any help! They introduced themselves as members of the Elders Quorum Presidency from our new ward! It was awesome! The EQ President said he would text a few members of the Elders Quorum and have them come help. Within five minutes there were 4 or 5 other guys there to help us move! These guys were all in their church shirts and dress slacks – they had all left their church meetings to come help us move in! It was awesome and made me so excited for our new ward. We really had the truck completed unloaded by 10am! It was awesome. That same day the High Priest leader and the Bishop and his wife stopped by.

My dad and brothers were here until Monday and then they all had to fly out – it was just me and Kason in our home. It was a weird feeling – that's for sure! But, it was exciting to finally have our own space and finally be our new little family! Hopefully soon I can get a post together about living up here in Utah.