The end of September we went down to Sierra Vista so I could play some BUNCO with the girls and just hang out and have fun!! It was a fun trip and Kason was so excited to spend time with Rylee.
Kason, Bryson & Rylee (seriously, out of like 6 pictures ... this was the best one and Kason is still picking his nose - nice.)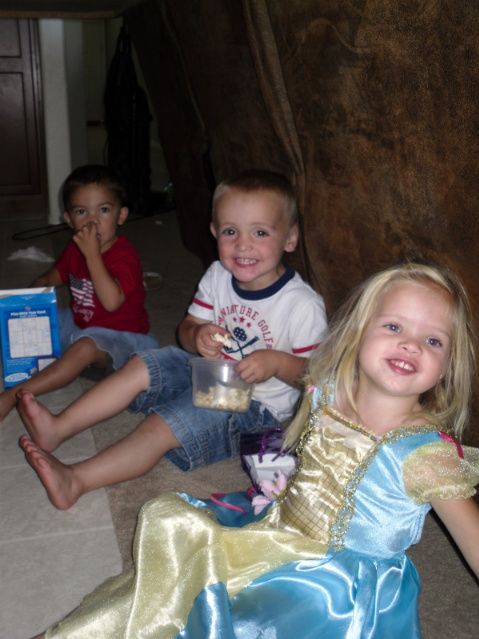 Rylee styling Kason's hair
Rylee, Jayden & Kason
Rylee & Kason
Thanks for the fun few days Kara and girls! We love you guys and miss you!!