Well, I wasn't really looking forward to doing Christmas this year. In fact, I was kind of a scrooge about it. I just didn't feel jolly and in with the spirit of it all. I was just ready to have Christmas day over with and move on. I have been more excited for January 1st that Christmas for the whole month of December! But, we survived Christmas!!! Kason's excitement over everything really helped me not be so bitter about doing this as a single mom this year. Plus, having my dad here was a HUGE help. I would have been a mess if there was nobody here. It was hard to not have Kameron here but, the day wasn't as bad as I thought it was going to be. I think being in a new house and new town really helped because it wasn't the "norm" for us. Anyways ... we survived and I can honestly say I am glad Christmas is OVER this year!!!
Santa brought Kason a tool bench with all sorts of power tools ... he absolutely loves it. Good choice santa! :)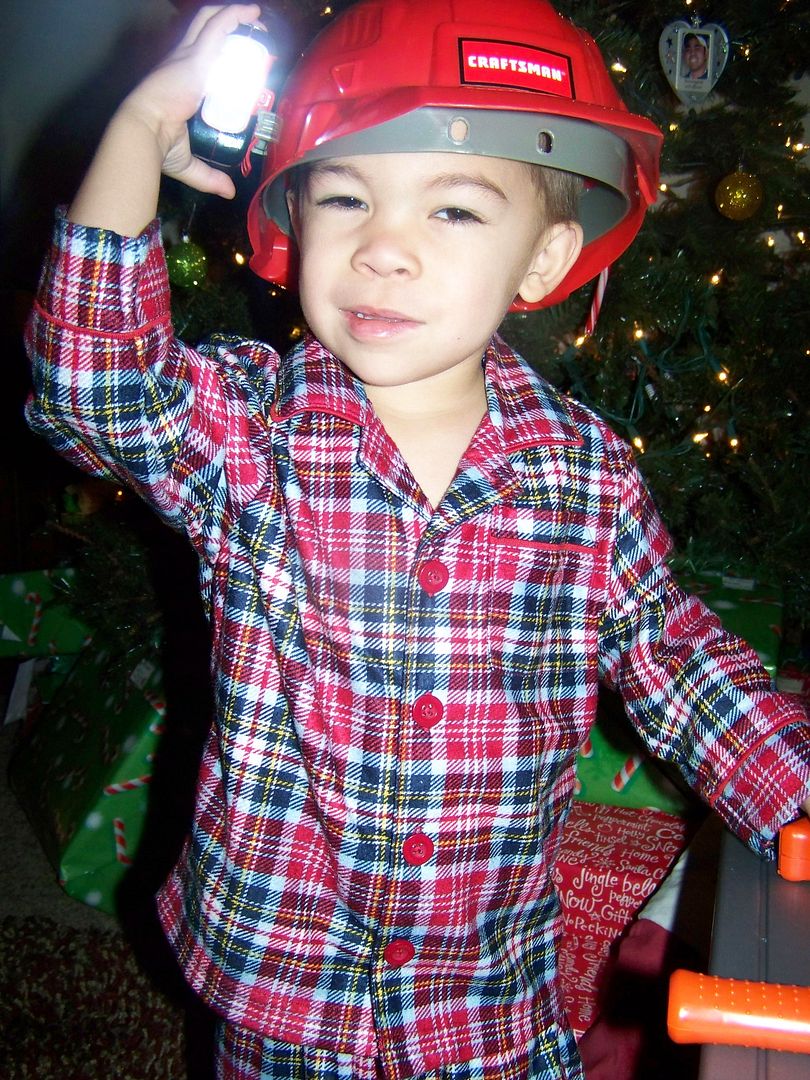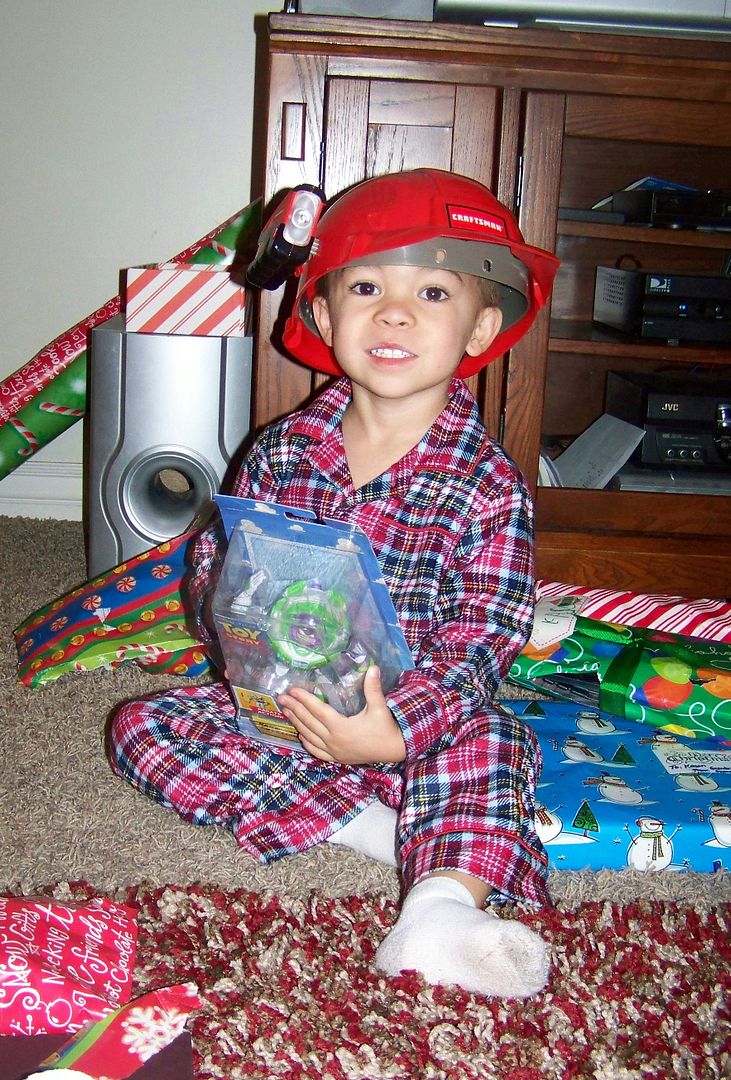 With a few of his favorite toys: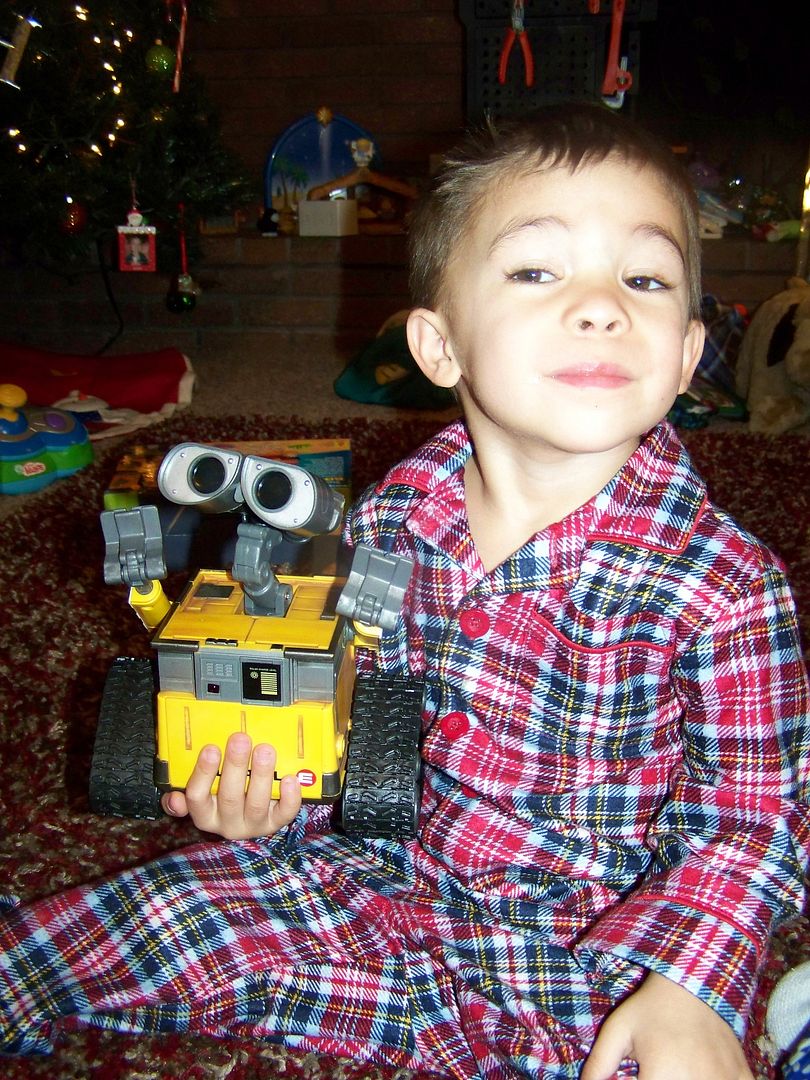 Kason with all his loot, this kid is so spoiled. ha!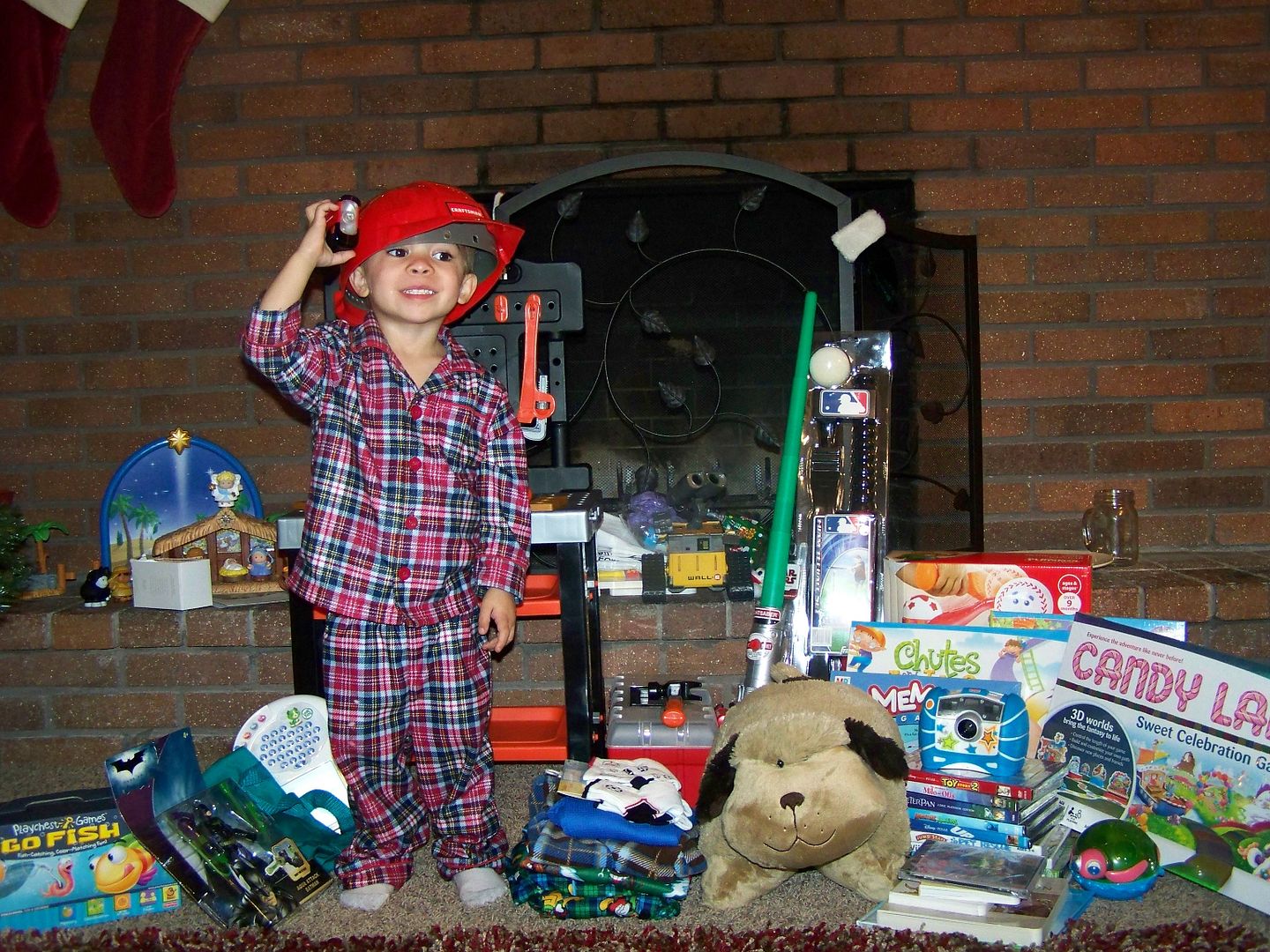 Santa also brought us a wii!!! We have been loving it! Here's Kason and Grandpa playin!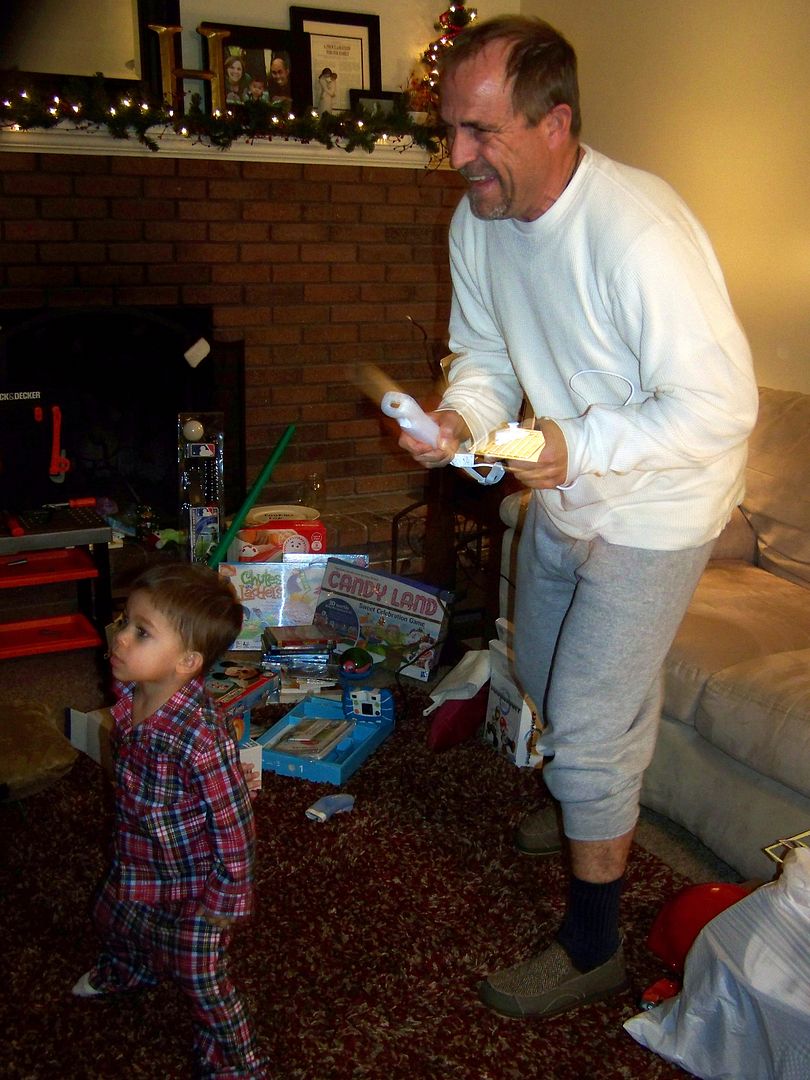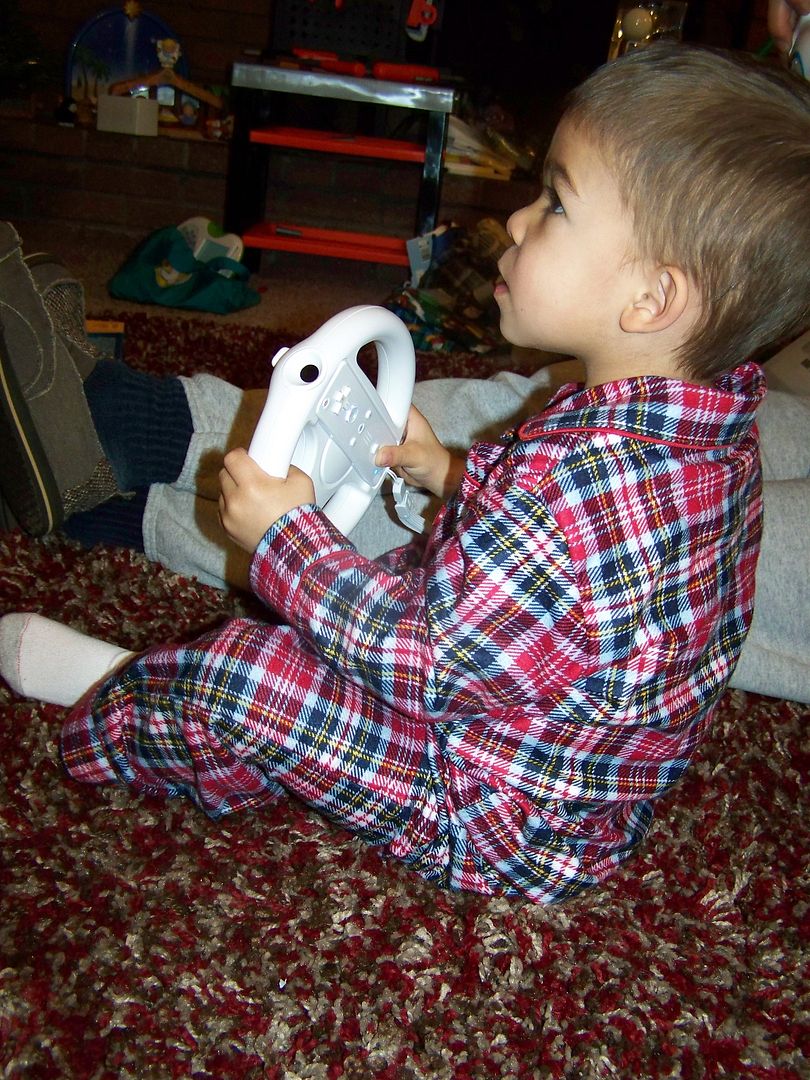 That afternoon we went to my Grandparents house for some yummy dinner and to hang out for a while. It was fun to just relax and visit.
Kason getting a massage on Grandma's new chair massager: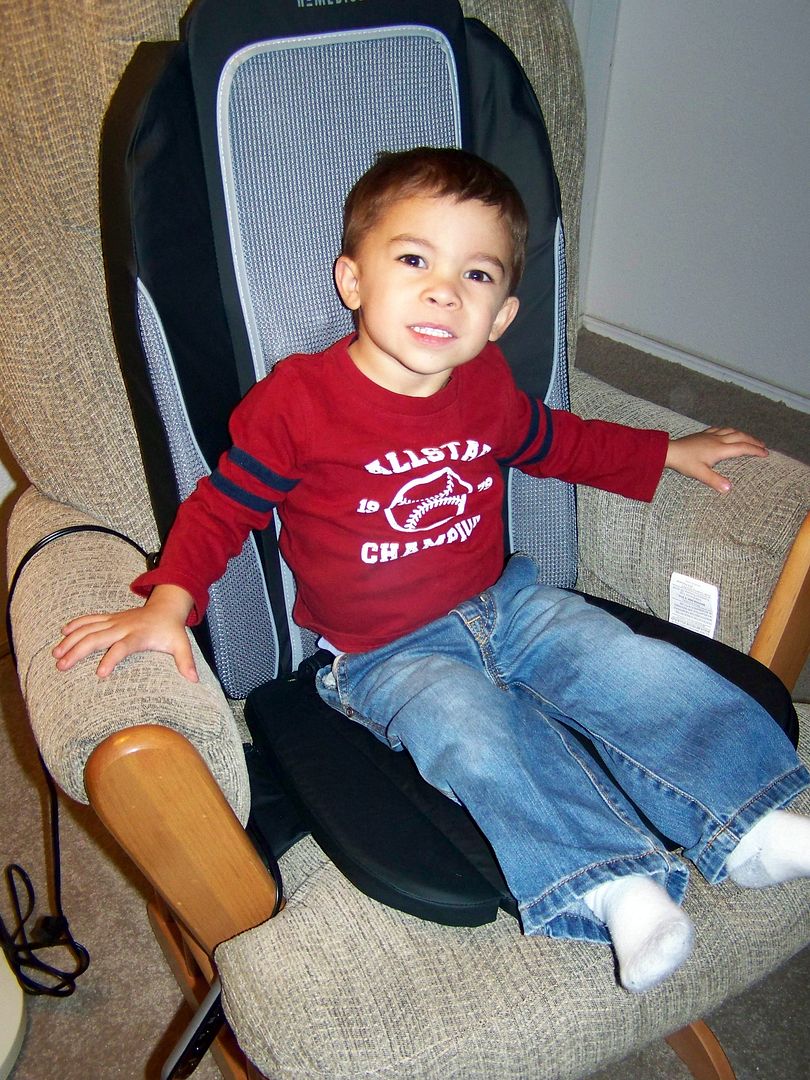 taking pics with his new camera!!
So ... MERRY CHRISTMAS (a week late)!!! We hope everyone had an amazing Christmas!! Ours really was great considering our circumstances this year! Thank you for all your love and care this holiday season! I felt so loved by all the cards, calls and emails we received this year, it really brightened our days!! Until next year - Ho Ho Ho!!! :)